---
Hello from our homes!
We had to bid a sad farewell to our archive store and reading room last week, as the Library building closed to ensure the safety of staff and users during the current COVID-19 pandemic.
Like many of our colleagues in the Library, the Archives & Special Collections team have relocated to new workspaces: studies, kitchens, living rooms and gardens (!) to continue assisting our users, managing our collections and ensuring business continues – away from the rolling stacks!
So, now is as good a time as any to highlight our resources available to researchers at home. Whether you are searching for something specific or simply intrigued as to what goes on in the Library basement then this new series of posts should hopefully whet your appetite! To get the ball rolling…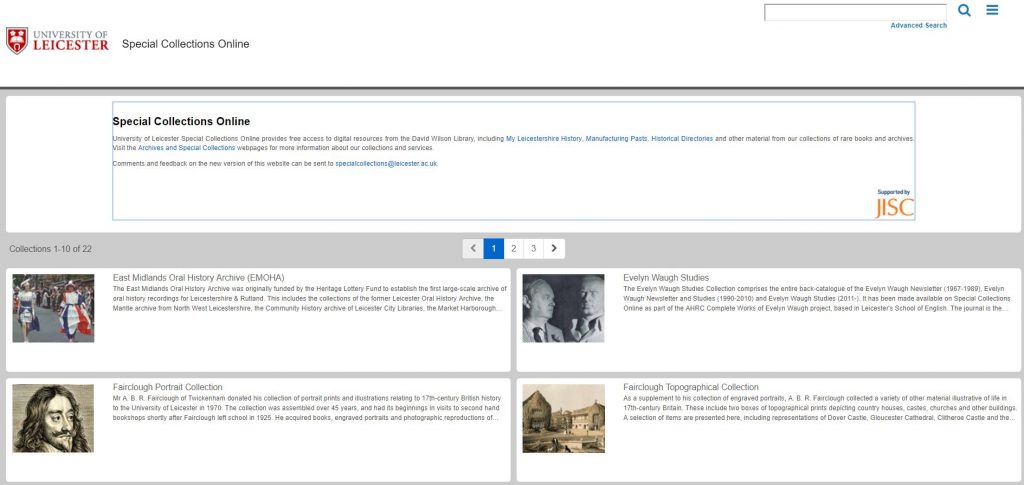 These pages provide free access to digital resources from our Archives & Special Collections, but also feature content from the Record Office for Leicestershire, Leicester & Rutland, the Media Archive for Central England, the East Midlands Oral History Archive, plus many more! For those interested in local or urban history then the pages on My Leicestershire History, such as Manufacturing Pasts and Historical Directories of Leicestershire are a great resource.
University Archives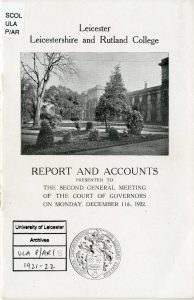 Want to learn more about the early years of the University? We have several publications from our University Archives digitised, which can be easily browsed by choosing: 'University of Leicester Archives –Publications'. This page contains digitised content from the University Archives such as Annual Reports, Staff Bulletins and Prospectuses. On a similar note, don't forgot to check out our vast collection of University photographs available via 'University of Leicester Archives'.
I should mention at this point, that what's digitised is just a fraction of the material which is held within the University Archives and available for researchers. When we're back open, why not pop in to view some for yourself? (Don't forget to make an appointment first though!).
Fairclough Collection
If 20th century isn't really your thing, you could try the Fairclough Collection which comprises portrait prints and illustrations relating to 17th century British History. The collection was assembled by Mr A. B. R. Fairclough who over 45 years acquired books, engraved portraits, and photographic reproductions of portraits of 17th century subjects, printed during the 17th, 18th and 19th centuries.
As well as admiring their fetching moustaches, why not have some fun creating your own GIFs? We tried out this one for Halloween: https://giphy.com/gifs/XfbtPaYJsPNNU1ExDS
Historical Directories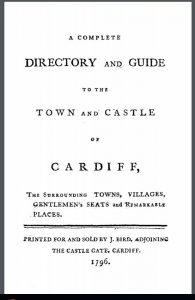 Trade and local directories for England and Wales from the 1760s to the 1910s.
The collection contains 689 directories, with at least one directory for every English and Welsh county for the 1850s, 1890s and 1910s. Searchable by name, place and occupation this is an essential tool for local, urban and family history. You can find Kelly's and Pigot's directories here, as well as those by regional publishers.
Want to find out how these can be used as a historical source? Visit our background information pages for more information.
Tips on how to search and browse the collection can be found in our video tutorial.
Keep your eyes peeled for 'Keep Calm and Scroll On!' part 2 coming next week.
---
Stay in touch!
Don't forget that Archives & Special Collections are available to answer your enquires and provide support through our designated email: specialcollections@le.ac.uk