---
Library Special Collections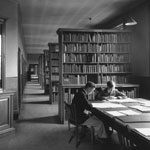 The University Library holds internationally important collections of rare books, manuscripts and archives from as early as the twelfth century. Our collections include iconic items such as the diaries of Joe Orton, the first draft of The Secret Diary of Adrian Mole 13 ¾, and a first edition of The Origin of the Species by Charles Darwin. The Special Collections team blog about the Library's treasures and how they can be used for teaching and research.
Read the Library Special Collections blog
---
Leicester Learning Institute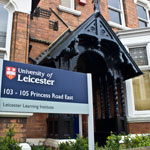 LLI is about higher education staff and student learning development, and innovative curriculum design. The LLI Blog connects the work that we do in the Leicester Learning Institute with the wider University and the Higher Education community beyond that.  We share our reflections on local Learning Strategy matters, our scholarly enquiries into academic practices and our short snippets of micro-learning so as to inspire your curiosity in educational development, with a light dusting of serendipitous learning.
Read the Leicester Learning Institute blog
---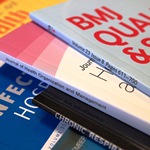 SAPPHIRE
(Social science APPlied to Healthcare Improvement REsearch)
The SAPPHIRE group's research helps to improve the quality and safety of care in the NHS and across the world. Our studies address difficult questions involving patient safety, research ethics, and professional standards. This blog aims to locate all of our widely ranging research interests in one easily accessible place, in an acknowledgement of how very relevant these topics are to to both healthcare professionals and members of the public.
Read the SAPPHIRE blog
---
School of Business Blog: Distinctive and Relevant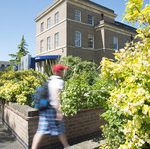 Business should be studied in terms of its role in fostering economic and social prosperity and also with respect to its contribution toward global social and environmental quality of life. Management and economics is not an exclusive set of activities which people called managers and economists do but something which we are all both engaged in and effected by. Business, in other words, is too important not to debate. At Leicester we study it from many perspectives, as contributions to this blog clearly show
Read the School of Business blog
---
School of Museum Studies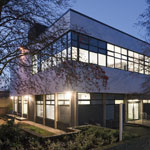 For almost 50 years, Leicester's School of Museum Studies has been at the cutting edge of its field, and currently has the highest proportion of world-leading research in any subject in any UK university. The School hosts an international community with students from over 20 countries and offers a range of ways to study, with postgraduate programmes offered both on campus and as distance learning courses. Our staff will blog about their research, projects and experiences, as well as day-to-day life at the School.
Read the School of Museum Studies blog
---
Postgraduate Researcher Careers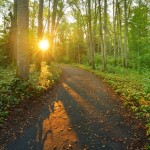 This is a biweekly blog covering what is happening in careers provision for postgraduate researchers across the University of Leicester.
Each entry will discuss a sample of what is coming up over the next few weeks, along with reflecting back over what has been happening recently.
Read the Postgraduate Researcher Careers blog
---
Arch-I-Scan, School of Archaeology and Ancient History
Arch-I-Scan is an AHRC-funded research project which began in 2019. Follow our team of archaeologists and mathematicians as we develop an AI, machine-learning service which can identify and record Roman pottery.
Read the Arch-I-Scan blog
---
The Carceral Archipelago
The Carceral Archipelago is a €1.5m European Research Council funded project, running from 2013-18. It is directed by Professor Clare Anderson, who oversees a team of postdoctoral researchers and postgraduate students, who are working on a global history of penal colonies, 1415-1960. The research is multi-sited, and stretches from Latin America to the Caribbean, Africa, Asia, Russia, Australia and Japan. The blog will explore some of the issues in more depth, and incorporate the whole team into the social media element of the project.
Read the Carceral Archipelago blog
---
Leicester to Jupiter: The Juno Mission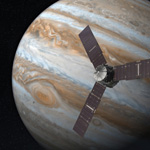 News and scientific results from the University of Leicester's Juno science team, combining Earth-based observations and NASA/Juno spacecraft measurements to explore the Jupiter system.
Read the Leicester to Jupiter: The Juno Mission blog
---
 Social Sciences Librarians' Blog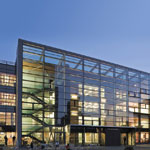 This blog is maintained by Liaison Librarians in the David Wilson Library, University of Leicester.  It aims to keep students and staff up to date with new information sources and developments in the field of social sciences.
Contributors are currently: Andrew Dunn, Jackie Hanes, Catherine Taylor and William Farrell.
Read the Social Sciences Librarians' Blog
---
Waugh and Words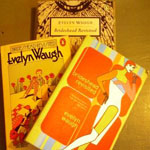 Notes from the coal face of the Complete Works of Evelyn Waugh Project. Find out what the Waugh Book Group has been reading, catch up with our attempts to track down Waugh manuscripts and all our travels and travails in the name of research. The Evelyn Waugh Project is led by the University of Leicester in collaboration with the University of Oxford, and funded by the AHRC.
Read the Waugh and Words blog
---
Save
Save
Save