My name is Corinne Lambert and I am a Metadata Specialist at the University of Leicester Library. I create and download bibliographic records for the library catalogue database using the Alma Library software system, these records are then made discoverable for readers through the Library's online catalogue ('Library Search'). I assign descriptive fields to the records using recognised standards of cataloguing codes and subject indexing. This information will help readers to search for library material, for example by title or subject and find out where it is in the library. One of my recent projects has been to catalogue some unusual materials for the Library Special Collections called the Dryad Collection.


The Library was made aware of the collection by Maria Chiara Scuderi, a PhD student in the School of History, Politics and International relations. Maria's PhD research is exploring the Dryad craftwork collection at Leicester Museum and Art Gallery, and seeks to generate new insights into the collection and what it tells us about linkages between Leicester and Empire. We have been very grateful to Maria for volunteering to help catalogue the collection. You can find out more about the Dryad museum collection in our online exhibition, Stories from the University Archives.
About the collection
The Dryad Collection consists of books, leaflets, and some journal volumes that once made up part of the library of the Leicester based Dryad Handicrafts Company. The Dryad Company had close links to the University of Leicester as one of its owners was a founder of the University, H.H. Peach (https://en.wikipedia.org/wiki/Harry_Peach ). A large part of the Collection is made up of manuals on how to do arts and crafts, some books are published by the Dryad Press itself, and are written by Dryad Handicrafts employees.

Other volumes include material published further afield for example, North American books on basketry and weaving, German books on wooden toy making, and Scandinavian books on weaving and textiles. The publishing dates range from the late 19th century/early 20th century through to the 1980s and illustrate many traditional working crafts that are now long gone in the UK and elsewhere. I have worked at the University Library for many years but on this project I found myself adding subject headings to the catalogue that I have never used before, e.g. Smocks, Musical instruments – Construction, Card weaving, Woodworking, Penmanship, Raffia work, Embroidery – Patterns, Coverlets.
In this blog I will highlight a few of the unusual items I have come across.

Paper work
The craft of paper work is illustrated by several books in the Dryad Collection. Paper is an accessible, cheap and light medium for craft, but with a little imagination appears to have endless uses, some of them quite unexpected. Paper work can be cut images creating a collage, or more sculptural uses of paper to create forms, shapes, flowers, sculptures and even costumes. Some of these ideas appear quite straightforward in the manuals, others are much more ambitious.

Paper plaiting
Paper plaiting is an example of a fairly accessible paper work craft as illustrated in the book below which is from the Dryad Collection:


There are clear illustrations for readers to work from: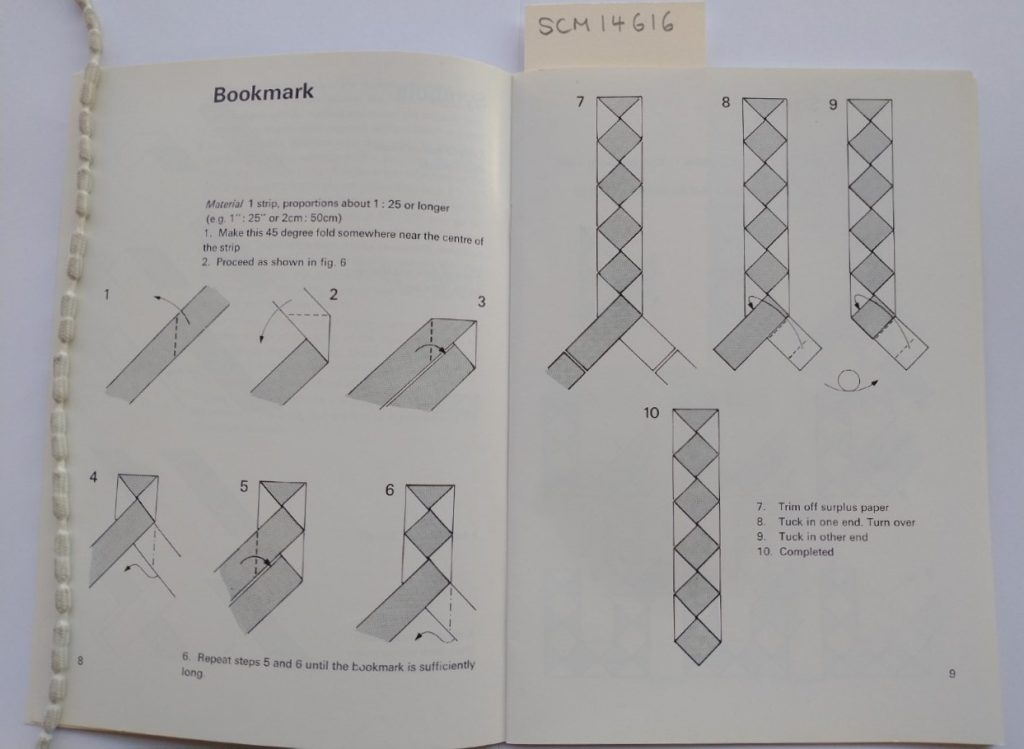 There are examples of other plaited objects to create:
Paper sculpture
Paper can be used in a more 3D form to create sculptures as illustrated in another leaflet from the Dryad Collection, "Modelled paper figures" by Marion Blenkinsop.


This leaflet has clear illustrations on how to build the structure of the figure:
Once decorated with a paper or cloth costume, the figure is finished:
Paper costumes
A more ambitious use of paper is illustrated in the Dryad Collection book "Making paper costumes" by Janet Boyes.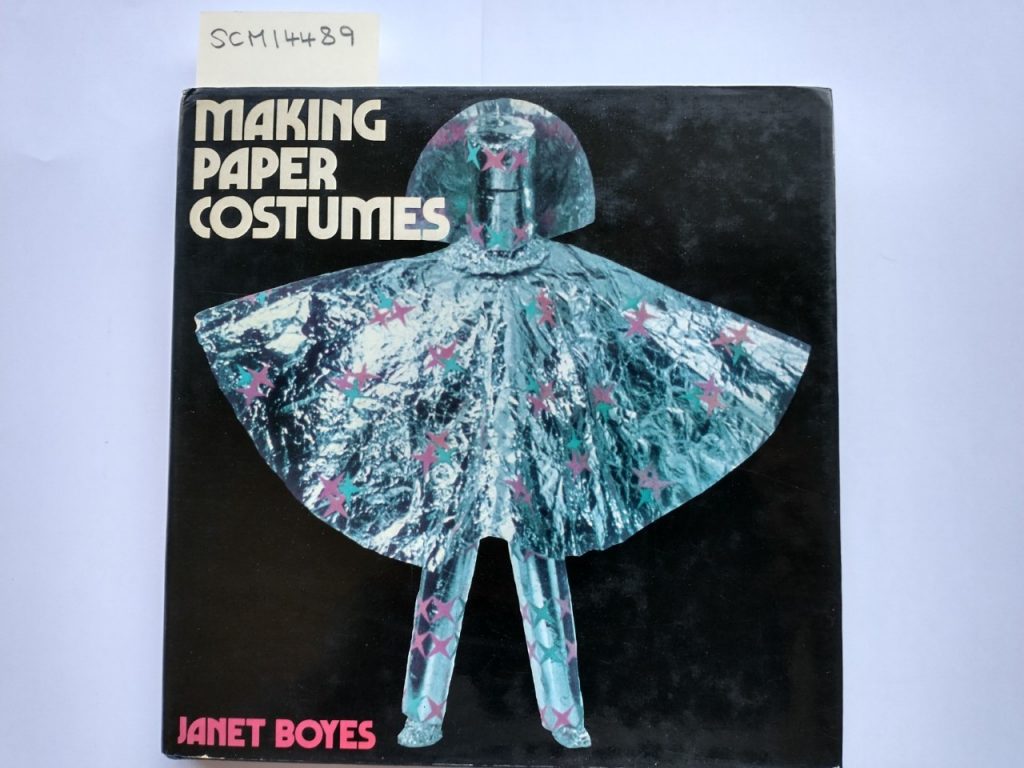 This book really pushes the limits of creativity with paper. If you are planning to go to a party there may be some costume ideas you might find helpful.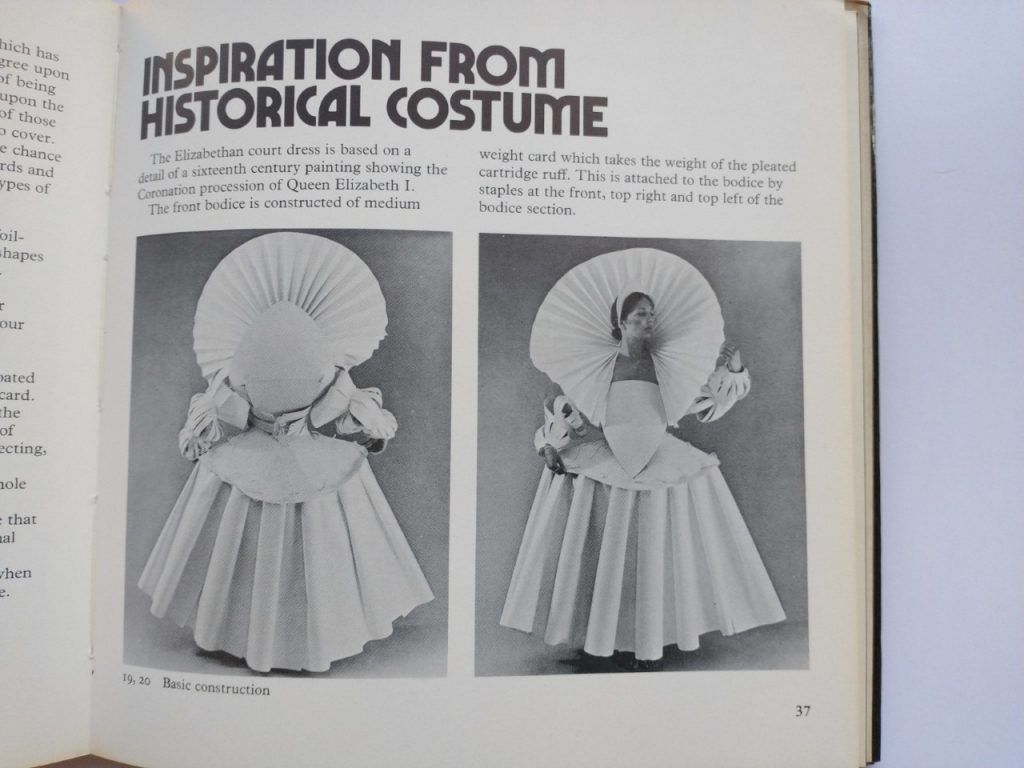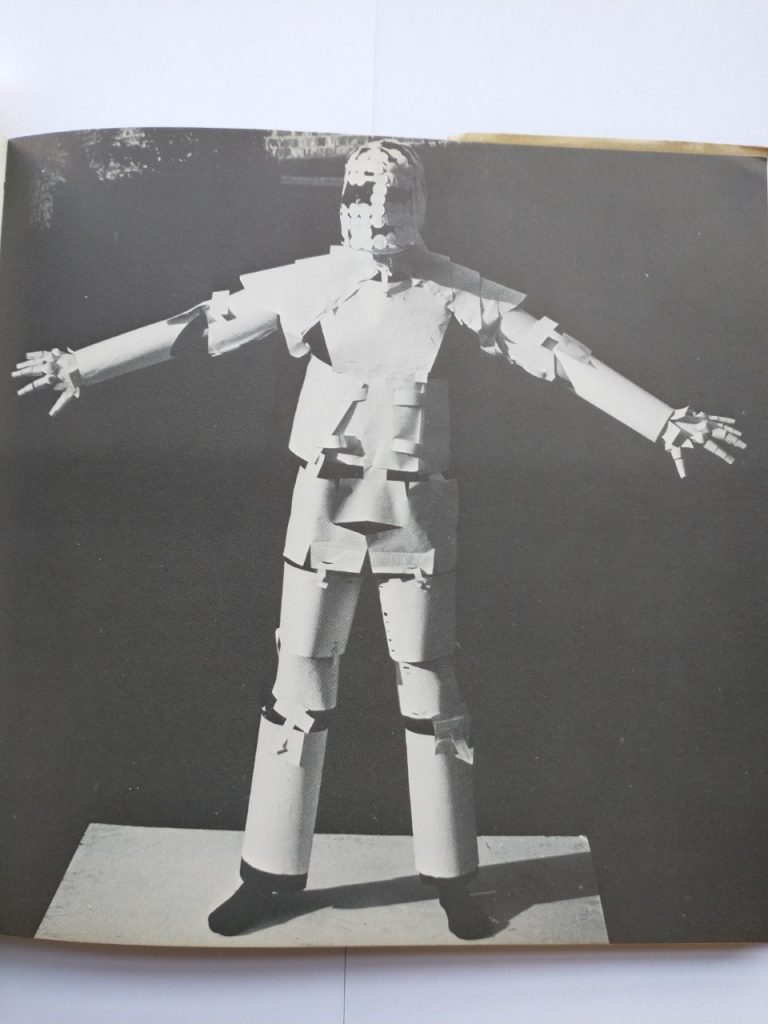 Clear instructions are provided should you wish to create one of these costumes: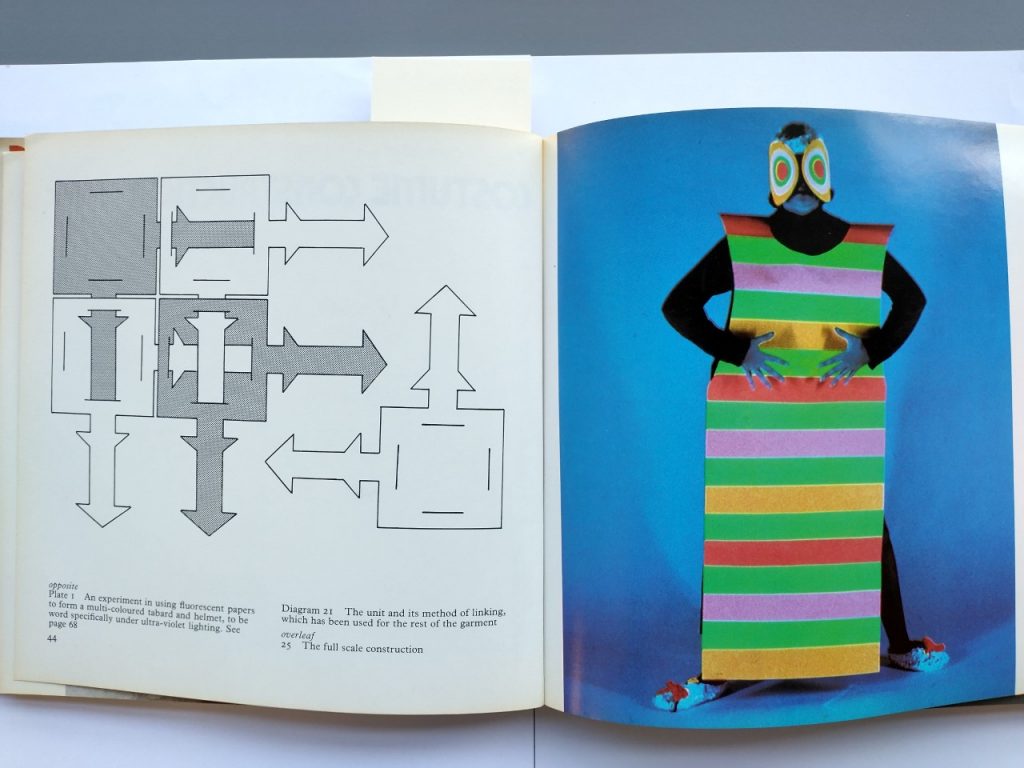 Why not visit the Library's Archives & Special Collections to view items from the Dryad Collection? We are open to students, staff and members of the public with a library card (obtainable for free) and operate on an appointment based system (Tuesday-Thursday 10.30-4.45pm; Friday 1.15pm-4.45pm).

Please email specialcollections@le.ac.uk for more information and to book an appointment.
More to follow on the Dryad Collection in future blogposts…