William Farrell

I work in the Library's Research Services Team. I provide open publishing services, including Leicester Open Journals, as well as supporting literature searching and reference management.

Subscribe to William Farrell's posts
Posted by William Farrell in Social Sciences and Humanities Librarians' Blog on October 24, 2017
A new paper explores the world of RePEc (Research Papers in Economics) the major database of economics papers. Sultan Orazbayev provides descriptive statistics of authors, institutions, collaborations, and networks. This would be useful starting point for anyone who wants an overview of the discipline and its publications. The underlying data that can be downloaded from RePEC IDEAS.
Posted in Data, Economics | Leave a response
Posted by William Farrell in Social Sciences and Humanities Librarians' Blog on November 20, 2015
Prof. Leandro Prados de la Escosura (Universidad Carlos III, Madrid) has made two new datasets publicly available: HIEL – Historical Index of Economic Liberty HIHD – Historical Index of Human Development Both databases can be freely downloaded, together with discussion papers that outline the main concepts and how the indices were constructed. A detailed list […]
Posted in Data, Economics, Uncategorized | Leave a response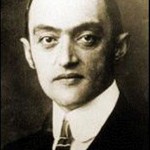 Posted by William Farrell in Social Sciences and Humanities Librarians' Blog on October 12, 2015
A new blog has been launched hosting archive materials about the history of economics in America. Run by Irwin Collier of  Freie Universität Berlin, it hosts materials from his project investigating the teaching of economics in the United States from the 1880s to the 1950s. It covers the 'big guns' of US economics at Harvard, […]
Posted in Economics, History of Economics | Leave a response