William Farrell

Research Information Advisor, University Library. I work in the library, where I am responsible for the needs of social science researchers.

Subscribe to William Farrell's posts
Posted by William Farrell in Social Sciences Librarians' Blog on October 24, 2017
A new paper explores the world of RePEc (Research Papers in Economics) the major database of economics papers. Sultan Orazbayev provides descriptive statistics of authors, institutions, collaborations, and networks. This would be useful starting point for anyone who wants an overview of the discipline and its publications. The underlying data that can be downloaded from RePEC IDEAS.
Posted in Data, Economics | Leave a response
Posted by William Farrell in Social Sciences Librarians' Blog on May 23, 2016
The website History of Economic Thought re-launched recently thanks to support from the Institute for New Economic Thinking. Run by Gonçalo L. Fonseca, research fellow at the Institute, the site aims to be a "link tank" directing readers to resources on economic theory. It covers thinkers from the pre-classical period to the modern day. History of Economic Thought contains: […]
Posted in Economics, History of Economics | Leave a response
Posted by William Farrell in Social Sciences Librarians' Blog on February 18, 2016
Europeana Newspapers is a new resource that allows researchers to access digitised newspaper collections from 22 national libraries across Europe. Major titles like Le Figaro are included. The search engine aggregates over 18 million historic newspaper pages. 10 million newspaper pages are being converted to full text. It has been extensively reviewed by Bob Nicholson […]
Posted in Europe, Media and Communication, Newspapers | Leave a response
Posted by William Farrell in Social Sciences Librarians' Blog on November 20, 2015
Prof. Leandro Prados de la Escosura (Universidad Carlos III, Madrid) has made two new datasets publicly available: HIEL – Historical Index of Economic Liberty HIHD – Historical Index of Human Development Both databases can be freely downloaded, together with discussion papers that outline the main concepts and how the indices were constructed. A detailed list […]
Posted in Data, Economics, Uncategorized | Leave a response
Posted by William Farrell in Social Sciences Librarians' Blog on October 30, 2015
The Economic and Social Research Council (ESRC) want to find out more about the issues facing early-career social scientists. A survey has been commissioned by the UCL Institute of Education. Access it here and answer their questions about: Your motivations for doctoral study Your current employment and future aspirations Availability of career advice and […]
Posted in Early-career researchers, ESRC | Leave a response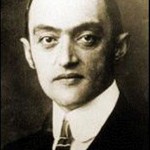 Posted by William Farrell in Social Sciences Librarians' Blog on October 12, 2015
A new blog has been launched hosting archive materials about the history of economics in America. Run by Irwin Collier of  Freie Universität Berlin, it hosts materials from his project investigating the teaching of economics in the United States from the 1880s to the 1950s. It covers the 'big guns' of US economics at Harvard, […]
Posted in Economics, History of Economics | Leave a response