Marina Spunta

I am Senior Lecturer in Italian at the School of Modern Languages, University of Leicester. I have a first degree in Modern Languages and Literature (Bologna), an MPhil in Applied Linguistics (Exeter) and a PhD in Italian Studies (Birmingham). My research interests include Contemporary Italian Literature; Cultural Studies; Space, Place and Landscape Studies; Orality and Vocality in Literature; Postwar Italian Cinema and Documentary; Visual Studies; Literature and Photography (especially the work of Luigi Ghirri). I currently teach various undergraduate modules in contemporary Italian fiction and photography, cinema, language and linguistics and contribute to a module on the MA in Film and Film Cultures. I have supervised two successful PhD students in Italian literature and cinema.
Subscribe to Marina Spunta's posts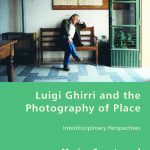 Posted by Marina Spunta in Viewing and writing landscape: Luigi Ghirri and his legacy blog on April 18, 2017
Our book on Luigi Ghirri has just been published: M. Spunta and J. Benci (eds), Luigi Ghirri and the Photography of Place. Interdisciplinary Perspectives (Oxford: Peter Lang, 2017) https://www.peterlang.com/view/product/79823?rskey=lwTAcx&result=1 Many thanks to all the contributors and to all those who supported our research project. Please share this with interested colleagues.
Posted in Uncategorized | Leave a response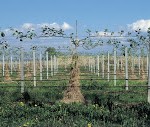 Posted by Marina Spunta in Viewing and writing landscape: Luigi Ghirri and his legacy blog on November 7, 2014
Testo di Sisto Giriodi tratto dal suo intervento al convegno 'L'esperienza del luogo': Italian photography, writing and landscape. Luigi Ghirri, his contemporaries, his legacy. Il programma proponeva molti temi, tutti belli, ne ho scelti due:  la 'lettura' di fotografie (mie) e la 'eredità' del lavoro di Ghirri, ma sono temi che non […]
Posted in Italian landscape, Leicester Conference, Luigi Ghirri, Uncategorized | Leave a response
Posted by Marina Spunta in Viewing and writing landscape: Luigi Ghirri and his legacy blog on October 3, 2014
Testo di Sara Bonfili Vi sono nelle Marche narratori che sembrano aver assunto l'insegnamento ghirriano del 'pensare per immagini', e che lavorano con fotografi di riferimento: uno fra questi è Angelo Ferracuti, che lavora con Mario Dondero dai tempi del settimanale de La Stampa, Diario, di Enrico Deaglio. L'accoppiata scrittore-fotografo, va detto, non è […]
Posted in Italian literature, Italian photography, space/place/landscape studies, Uncategorized | Tagged Angelo Ferracuti, scrittori marchigiani | Leave a response
Posted by Marina Spunta in Viewing and writing landscape: Luigi Ghirri and his legacy blog on January 5, 2014
'CALL FOR PAPERS' IN INGLESE E DI SEGUITO IN ITALIANO 'L'esperienza del luogo': Italian photography, writing and landscape. Luigi Ghirri, his contemporaries, his legacy. Friday 19 and Saturday 20 September 2014 University of Leicester Abstracts to be submitted by 31 March 2014 Organisers: Marina Spunta (University of […]
Posted in Gianni Celati, Giorgio Messori, Italian landscape, Italian literature, Italian photography, Leicester Conference, Luigi Ghirri, space/place/landscape studies, Vittore Fossati | 1 Response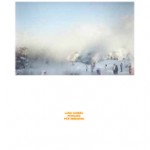 Posted by Marina Spunta in Viewing and writing landscape: Luigi Ghirri and his legacy blog on December 9, 2013
In 2013 the MAXXI (Museo Nazionale delle Arti del XXI Secolo) in Rome held a major retrospective of Ghirri's work, curated by Francesca Fabiani, Laura Gasparini and Giuliano Sergio: 'Luigi Ghirri, 'Pensare per immagini'' (23 April-27 October 2013): http://www.fondazionemaxxi.it/. The MAXXI Ghirri retrospective is currently being exhibited in Brazil, thanks to the Instituto […]
Posted in Brazil, Ghirri exhibitions, Italian landscape, Italian photography, Luigi Ghirri, MAXXI, Panizzi Library, Rome, Uncategorized | Leave a response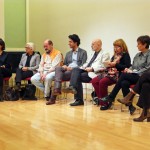 Posted by Marina Spunta in Viewing and writing landscape: Luigi Ghirri and his legacy blog on November 21, 2013
Conference on Luigi Ghirri at the The British School at Rome (http://www.bsr.ac.uk/), 9 October 2013. The first event of the British Academy-funded project was a conference entitled 'How to think in images? Luigi Ghirri and photography' / 'Come pensare per immagini? Luigi Ghirri e la fotografia', which was held at The British School at […]
Posted in 9 October 2013, American photographers, British School at Rome Conference, Conceptualism, Gianni Celati, Giorgio Messori, Italian artists, Italian landscape, Italian photography, Luigi Ghirri, MAXXI, Pino Pascali, Stephen Shore, Vittore Fossati | Leave a response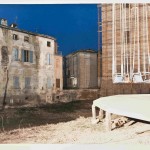 Posted by Marina Spunta in Viewing and writing landscape: Luigi Ghirri and his legacy blog on November 21, 2013
This project stems from my interest in contemporary Italian literature and photography, in the work of  Gianni Celati, Luigi Ghirri and other writers and artists, and in space, place and landscape studies. My interest in Ghirri started to develop about ten years ago alongside my study of the literary representations of space and place in […]
Posted in British Academy, Daniele Benati, Ermanno Cavazzoni, Ghirri exhibitions, Gianni Celati, Giorgio Messori, Italian landscape, Italian literature, Italian photography, Luigi Ghirri, MAXXI, Panizzi Library, Rome, space/place/landscape studies, the Po Valley | Leave a response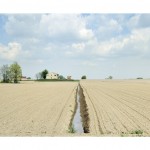 Posted by Marina Spunta in Viewing and writing landscape: Luigi Ghirri and his legacy blog on November 15, 2013
Welcome to 'Viewing and writing Italian landscape. Luigi Ghirri and his legacy in photography and literature'. This blog is linked to a new interdisciplinary research network that brings together scholars, artists/photographers and writers in order to discuss Luigi Ghirri's work and legacy, and, more broadly, the intersection among contemporary photography/visual culture, literature and the investigation […]
Posted in Italian landscape, Italian photography, Luigi Ghirri | 3 Responses