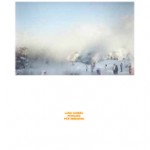 In 2013 the MAXXI (Museo Nazionale delle Arti del XXI Secolo) in Rome held a major retrospective of Ghirri's work, curated by Francesca Fabiani, Laura Gasparini and Giuliano Sergio: 'Luigi Ghirri, 'Pensare per immagini'' (23 April-27 October 2013): http://www.fondazionemaxxi.it/.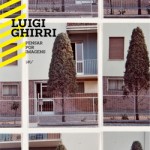 The MAXXI Ghirri retrospective is currently being exhibited in Brazil, thanks to the Instituto Moreira Salles, first in Sao Paulo (23 Nov 2013 – 26 Jan 2014) and then in Rio de Janeiro (6 Feb 2014 – 13 April 2014): http://www.lartiguenoims.com.br/photography/. This is the first exhibition of Ghirri's work in Brazil.
Here are two articles in Brazilian Portuguese, which appeared in ZUM 3 (Revista de Fotografia) in 2012:
http://ims.uol.com.br/luigi-ghirri-pensar-por-imagens/D1307
http://revistazum.com.br/revista-zum-3/tudo-de-novo-sob-o-sol/
~~~
In May 2014 the exhibition will move to Reggio Emilia in occasion of 'Fotografia Europea 2014': http://www.fotografiaeuropea.it/.
In Reggio Emilia the 'Fototeca' of the Panizzi Library (directed by Laura Gasparini) holds Luigi Ghirri's photographic archive, which comprises over 180,000 images. The archive can be consulted online: http://panizzi.comune.re.it/Sezione.jsp?idSezione=292.
(posted by Marina Spunta)