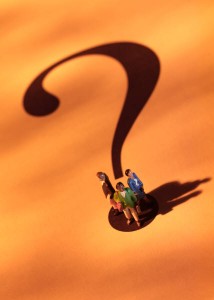 I was asked the question the other day:
 'Do you think it would be possible for a Medical course to have just one learning outcome?' 
 Interesting. What would this learning outcome be?
 'By the end of this course you (the student) will be a caring, compassionate, competent and safe doctor'. 
This question came from a colleague who has several times expressed his feeling that students are focused more in units and modules on what they need to know to pass the exam rather than on what they need to know to become a 'caring, compassionate, competent and safe doctor'. 
The Medical course is one that uses learning outcomes extensively (students are given course, unit and session learning outcomes) and it may be wishful thinking to think it can do away with all but one overarching outcome.  It does make one wonder though.  Are these broader, overarching goals being obscured by the more specific and tightly-focused modular or session learning outcomes?  Are we still communicating to students, or encouraging them to think about, the broader (individual, societal, cultural, professional, etc, etc) purposes, and hence outcomes, of undertaking a particular degree or higher education experience?
I was very taken with Sir David Watson's view that 'higher education's purposes come together in terms of self-creation and the authentic life, the habit of thinking deeply, and the capacity to connect with others empathically' .  This of course connects to mcguire's post that I commented on in my last post , and it probably cuts to the heart of the debates and arguments on this topic – that these broader, fuzzier, subjective and personal goals or purposes of higher education do not (and cannot?) fit into a narrative of student experience that is focused largely on achieving pre-determined, observable and measurable learning outcomes.
But does a learning outcomes approach have to mean that these broader purposes and more subjective aspects of learning become obscured behind achieving assessment-focused outcomes?  Or can we find some common ground where learning outcomes can be used in ways that support and keep attention focused on broader purposes?  I'd like to think that we can.