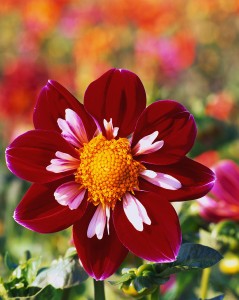 The taxonomy developed by Bloom, and later revised by Anderson and Krathwohl, usually appears to go hand in hand with the topic of learning outcomes.  Most guidance concerning the writing of learning outcomes will advise using this taxonomy and it's associated active verbs, e.g.:
– Tips on writing learning outcomes
I have commented in a previous post about the possible need to question some of the unwritten 'rules' concerning learning outcomes, such as relying predominantly on Bloom's taxonomy to write them.  In this post, I don't intend the critique the taxonomy, though I would be remiss if I didn't point out others who have done this, e.g.:
– Bloom's taxonomy: criticisms
– Problems with Bloom's taxonomy
– Bloom's taxonomy: a new look at an old standby
Instead, in line with my previous post about useful papers concerning learning outcomes that I've read, I thought it might benefit readers to highlight some of the useful Bloom related resources that I've come across in the course of my work on this project.  Of course, the list below is not exhaustive and is not any particular endorsement of the websites or resources included.  It is more a curation of some of the many sites/resources that I've found and I would encourage anyone to view or use them with a full awareness of the criticisms made in the other sites that I've linked to above.
Bloom's taxonomy related sites/resources:
– Bloom's digital taxonomy wheel and knowledge dimension (an interactive presentation)
– Visualising Outcomes: domains, taxonomies and verbs (detailed circular representations of taxonomies of educational objectives)
– 22 Ways To Use Twitter For Learning Based On Bloom's Taxonomy
– 18 Ways To Use YouTube With Bloom's Taxonomy
– 20 rubrics for integrating Bloom's digital taxonomy in your teaching
– Flip This: Bloom's Taxonomy Should Start with Creating
– Using Bloom's Taxonomy In The 21st Century: 4 Strategies For Teaching
– 14 Bloom's Taxonomy Posters For Teachers
– The Rigor Relevance Framework® (Bloom's taxonomy incorporated within it)
I hope some or all of the sites/resources referred to in this post may be of help to readers in some way.  Whilst there are lots of Bloom's taxonomy related resources out there, I would again encourage readers to engage with the criticisms that are made about it too and to review some of the other taxonomies that have been developed as well.