Archives by date
You are browsing the site archives by date.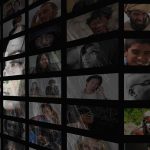 Posted by Chris Grocott in School of Business Blog on February 22, 2023
Brands can play an important role in fostering inclusion in our increasingly diverse societies. 38% of the respondents to a recent survey conducted by Adobe, said that they are more likely to purchase products and services from brands that show diversity in their advertisements.
Posted in Marketing | Tagged Advertising, Brands, EDI, Equality Diversity and Inclusion, Marketing, Multiculturalism | Leave a response