With the growing popularity of marking assignments and providing feedback to students online we developed a series of workshops with supporting materials in Autumn 2012.
Along with the workshop materials and hands-on time with Turnitin and online marking & feedback we provided two postcards as 'take-away' materials with tips and reminders of aspects of Turnitin and GradeMark. Here's an example of one of the postcards: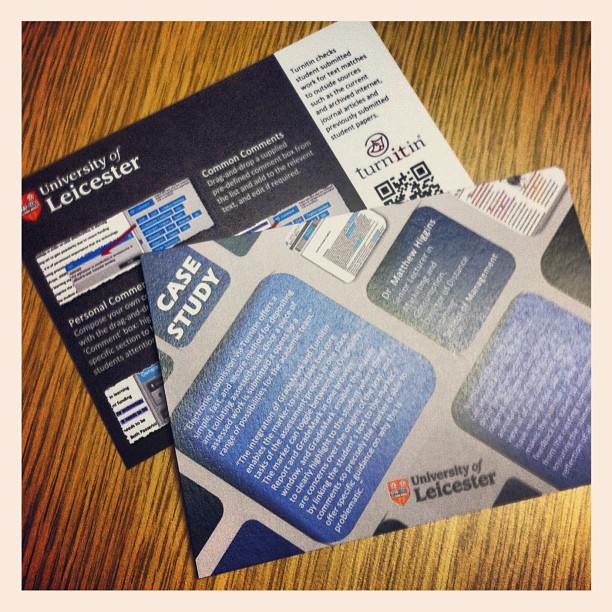 Case Study: Postcard
Supporting the postcards still further are two video interviews we conducted with experienced users of the online marking and feedback techniques needed for Turnitin and GradeMark. Each postcard also has a QR Code (3-d barcode that, when scanned, directs the mobile device's Internet browser to a pre-defined web address) linking the postcard to the YouTube videos. These are:
YouTube: Heidi Botting, Department of Politics & International Relations
YouTube: Dr Matthew Higgins, School of Management
Please contact us to arrange for further information on how Turnitin is being used in the College to enhance feedback to students or to arrange a further workshop and training on effective techniques in online assessment.