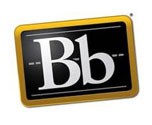 Reading lists have traditionally been added to Blackboard courses as either a Blackboard 'item' or as a Word / PDF downloadable file. Neither of these is particularly user friendly and certainly not 'dynamic' or helpful.
Which is why Stephen and myself attended the Library training on Talis Aspire training on how to create and manage an electronic reading list – ReadingLists @ Leicester.
It is strongly recommended you attend this training as it is a comprehensive hands-on guide to creating a reading list, finding resources to include in the list, and how the Library team can help with resources. Further details are available on the Library website, or on the Staff Development website to find the next training session.


The training will take you through accessing the reading list website, saving preferences, setting up the Firefox browser, saving browser 'favourites' to make the pinning of resources easy, etc.
Here is an example of a working (demonstration) reading list, along with online resources,eBooks, and YouTube video – Reading List Example.
Advantages of using this system include:
Quickly and easily keep a reading list up to date with new editions and new additions.

Show availability of resources within Blackboard course site.
Flag resources as 'essential' or 'background' to the module reading.
Have Library check on resource availability and, where appropriate, increase its numbers.
Request digitising of resources for online provision.
Stephen and I are already working with Sociology, Media & Communication, and Economics on how electronic reading lists can be utilised, so please get in touch (University login required) if you'd like to discuss how you could be using them too.
The below are a series of images capturing the essence of creating a bookmark and reading list.