The East Midlands Oral History Archive (EMOHA) and The University of Leicester Special Collections have launched a new project, 'Sounds for the Future'. The project is funded by The National Lottery Heritage Fund and will run from May 2022 to October 2023 with the objective of preserving, cataloguing and using EMOHA's existing oral history collections.
In the 1990s, Betty Elmer created a minidisc collection of documentaries and sound recordings about Grantham, Lincolnshire. Betty was working at Grantham's Community Radio Station, which first broadcast in 1997 under the name Gravity FM, and which changed its name in 2003 to Priory FM. The aim was to research, write and record informative and entertaining documentary programmes about local themes. As part of Sounds for the Future, we have preserved these recordings.
The May 2000, 'A Tribute to the George Hotel' recording is about the closure of the hotel and the outrage it caused to locals when it became a shopping centre. 'The Railway Story', from May 2001, discusses the age of steam – Grantham's major depot was the main direct line from London to Edinburgh. A five-disc collection from May 2004 is called 'Raised on Rock' and details the 1950s era, discussing Grantham's vibrant rock and roll scene, with included tracks. Local rock and roll historian, Stan Matthews, wrote a book that complements the recordings and is also deposited with the collection.
The Grantham Rock interviews were with: Mick Bacon, and Gordon Staniland, who played with the Vikings; Roy Clarke and Vince Eager who played with Harmonica Vagabonds (later just the Vagabonds); Rick Elving with The Donnas; Trevor Leeson with the Skiffle Group; Stan Matthews with The Pontiacs; Noel Wallis, Tour Manager for Liquish, and Pete Weatherall who was also in the Vagabonds.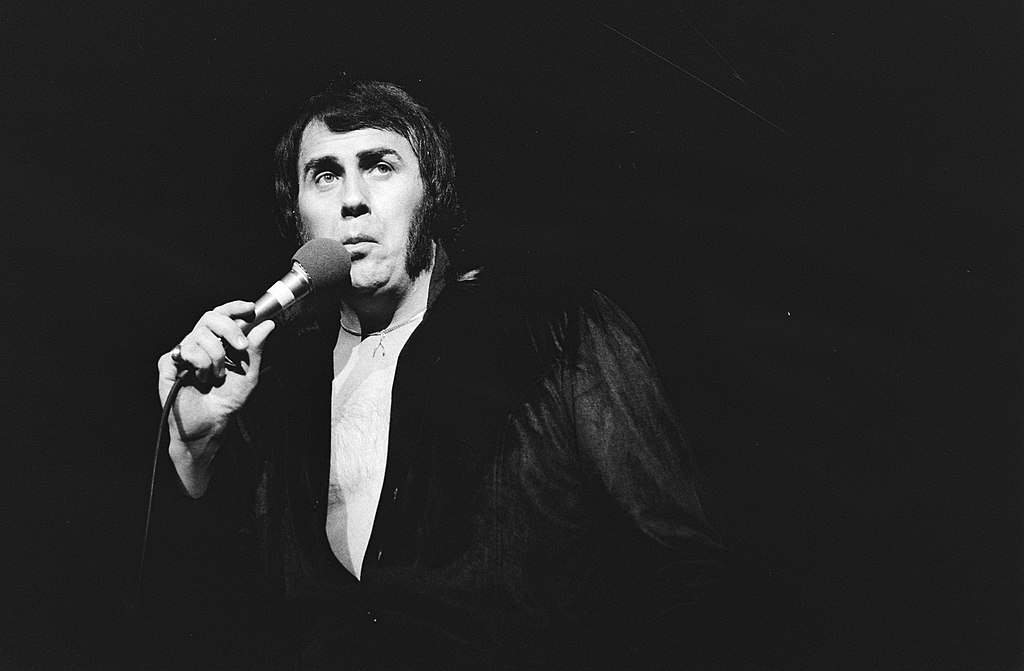 Vince Eager as Elvis Presley in 1980 (Wikimedia Commons)
While it was Grantham-born Vince Eager (born Roy Taylor) who became nationally famous in the 1950s and 1960s, many of the other musicians in the recordings had full careers in the music business and were still playing when the recordings were made. Their memories form a fascinating look back at the early days of skiffle and rock and roll. You can search the EMOHA recordings on the Archives & Special Collections catalogue.
Grantham Museum has created the Betty Elmer Archive where you can listen to a series of her programmes, including some of those we have preserved.

Sounds for the Future is funded by the National Lottery Heritage Fund. Thank you to National Lottery Players for making this work possible.