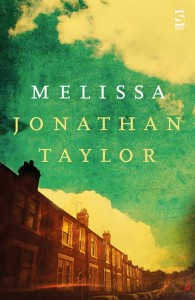 I'm very happy to announce that my novel, Melissa, which was published by Salt Publishing at the end of 2015, has just been shortlisted for the East Midlands Book Award 2016. The annual award is run by Writing East Midlands, the writer development agency for the region.
Melissa is set in 1999-2000. On one day in June, 1999, a young girl dies of Leukaemia on a small street in Stoke-on-Trent. At that moment, everyone on the street experiences the same musical hallucination. The novel is about this strange phenomenon, and its aftermath, as the girl's family disintegrates in the wake of a terrible loss.
You can read a short article about some of the research behind the novel on the Necessary Fiction website here.
You can see more details about the novel on the publisher's website here.
The winner of the East Midlands Book Award 2016 will be announced in mid-June.
Thanks for reading! Jonathan