Very happy to announce that my second novel, Melissa, has now been published by Salt Publishing.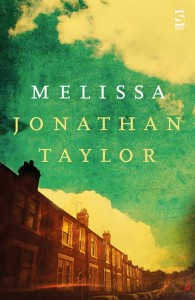 The novel is inspired by true events. Immediately following the tragic death of a young girl on a small street in Stoke-on-Trent, all her neighbours experience the same musical hallucination. This is the story of that strange hallucination, and its aftermath as a family slowly disintegrates in the wake of a terrible loss. Like a suburban Picnic At Hanging Rock, the novel weaves together fiction and non-fiction, newspaper reports and witness statements, fantasy and science.
You can read more details on the publisher's website here and on my own website here.
There will be a book launch at the University of Leicester's Bookshop on Friday 4 December 2015, between 5.30-7.30pm. The event is free, and open to all. You can see further details here.
If you read it, do let me know what you think of it!
Many thanks, Jonathan (Lecturer in Creative Writing).