Endings can be difficult.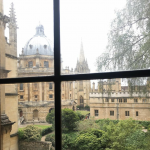 But last night's performance at the Abingdon Arms was a jubilant, complete and perfect ending to what has been an incredible seven weeks of deep and intense focus on my writing practice. I feel nourished, through the time and space that this residency has offered. I feel confident in my work and in myself; this residency has given me the chance to write my first 'adaptation' from novel to stage, and the chance to direct a piece of theatre for the first time. I feel connected to my practice, connected to my mind, connected to Oxford, and to the people I've met here. But above all, I feel a deep sense of happiness.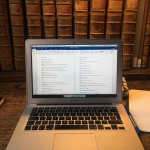 It has taken me a long time to realise that, however hard playwrighting might be, and however often I want to give the whole thing up, however many rejections may stand in my path, it is impossible for me to find happiness doing anything else. I have tried. I have worked in a shoe shop for 3 years. I have been a PA, a nanny, a teacher. I have worked in bars and café's and theatres. I have been an assistant producer. I have been an administrator. None of these things made me happy.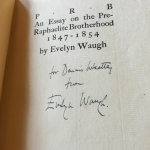 My (fairly inarticulate) point is that, the David Bradshaw Creative Writing Residency is a dream job for any creative person, it is a source of belief and happiness, and I cannot thank the team enough for believing in my work, and pulling me up onto this fast moving train. I have been opened up to the wild and glittering world of Evelyn Waugh, and therein I have found treasures. What a pleasure and honor it has been to dive so deeply into the life of such a talented, complex, and many-layered writer. I feel as though I am only just resurfacing now, and the knowledge I have gained, is powerful and lusty.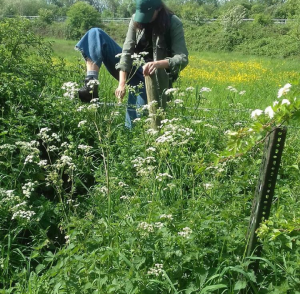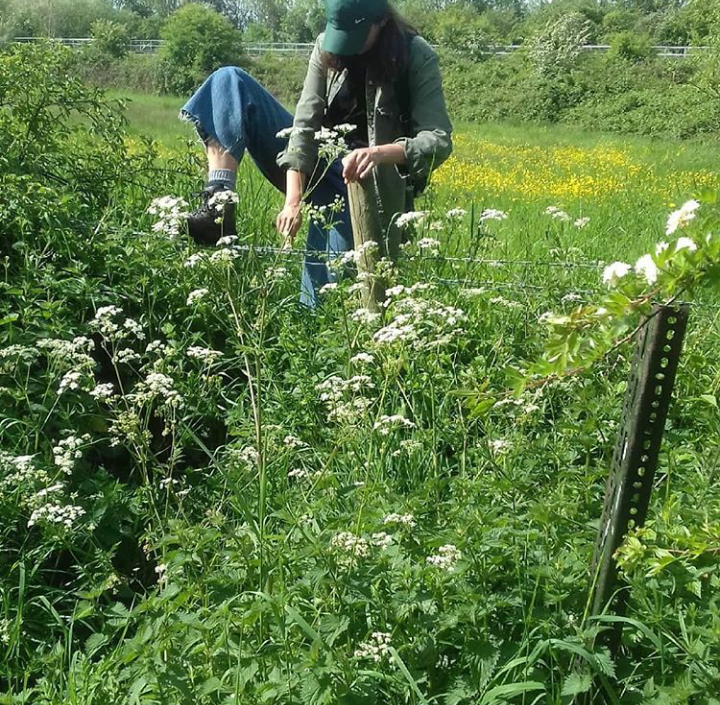 Oxford has encapsulated me. I sit here in my room in Jericho, thinking back to all the jigsaw puzzle moments that have connected to form a rich image of my time in Oxford. From the very beginning, from the hot hot Easter weekend and the fire in Pepper's Burgers, Oxford promised to be full of spark, passion, and a certain amount of risk. Indeed, I took a risk in coming here; I left my job at the National Theatre, left the place I was living with my partner, and moved to Jericho, with a suitcase full of clothing inappropriate for the changeable weather. Finding myself in a wholly new and unknown place, I had lonely moments, but I also found that, whilst alone in Oxford, I had the most incredible ability to focus, that I rarely achieve in London. It felt like a superpower. After some heavy research, I re-wrote Brideshead Revisited in about five weeks. I played backgammon by candlelight at the Harcourt Arms. I swum in the Isis, big and cold, ducks like little boats drifting around me. I soaked in Frevd, a magnificent Church, converted to a cocktail bar, wondering how Sebastian of Brideshead, would have dealt with the complex issue of delicious cocktails (his favourite thing) being served in a place where God is normally served, with a side helping of Jesus (his other favorite thing). I walked the canal, from Oxford to Kidlington, where a cow appeared, wading calmly through cool waters. I read and heard the stunning poetry of R. M. Francis, which is chilling, magnificent, and something for this century to hold up high above its head and be proud of. Nice one Rob. And nice one for writing me into your final poem, Sophie Steps the Cut. I have never been in a poem before. I have to say, it made me feel like a million dollars.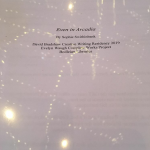 My train back to London is in 39 minutes, so I better remove myself, in the hope that this residency will live on through the creative dreams of others.
Love, or what you will,
Sophie Swithinbank x