I'd like to start with a story about a young Tanzanian boy named Erasto Mpemba. It was 1969, it was very hot, and he was making ice cream. Ice-cream making was an extremely popular pastime and there was fierce competition to be fast to ensure that you would definitely get a spot in the freezer for your tray. To beat the crowds Erasto took a risk. He placed his tray in the last remaining spot while his milk was still warm. To his surprise and that of his teachers and fellow students, his warm milk froze much faster than the cooled trays of his friends. Everyone thought this was a fluke, but Erasto was certain about what had happened, and asked a physics lecturer, Denis Osborne. Denis was interested and went on to work with Erasto to try and reproduce the effect and explain what had happened.
They met with mixed success, but key to their work was a need to define precisely the conditions under which the "Mpemba effect" could be observed. What are the specific environmental conditions that allow hot liquid to freeze faster than cold? What is 'frozen' and 'freezing'? Does it matter if the comparator is tepid or hot? What is tepid?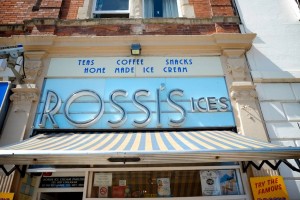 In my work as an extended scope physiotherapist in orthopaedic clinics I must always provide precise definitions. How much has the patient's hip x-ray changed since the previous films were taken? How many degrees does the joint move? For patients to receive the best care everybody involved in caring for them needs to understand their condition and what action might need to be taken. Clinical information can be shared during a 'handover.' This happens when a patient's care moves from one healthcare professional to another, or when multiple healthcare professionals share the care of a patient. Everyone involved in the handover process needs to share a common understanding.  I need to know that when I use terms like 'raised CRP' (c-reactive protein) that the person I am speaking with shares my understanding of what that is. We all need to be aware that raised CRP can mean different things at different times – whether it is the immediate post-operative period, or six months down the line.  We need to be clear what 'raised' means – what are the parameters for this? What is normal? When did it start? Sometimes elements which are harder to articulate also need to be included in the handover, such as the patient's perspective of their illness, and health related beliefs which may affect their recovery.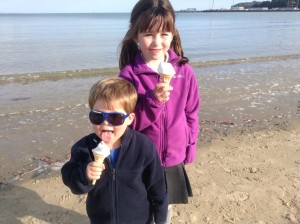 Clinicians work hard to achieve this shared understanding in everyday practice, because without it instructions can be carried out incorrectly, situations misunderstood, and warning signs missed. But in my view, handover is not just a clinical phenomenon; it could be useful in the academic world as well, particularly in improvement work. Being clear about terminology and exactly what was done can be critical to spreading improvement so that new knowledge can be useful to as many people as possible. What is the use of my Quality Improvement (QI) report, if the person reading it cannot understand it fully? A sort of 'research handover' of information, which is full and explicit, may allow others to gain a deeper understanding of why improvement projects are successful (or not), improving the chances of getting the same results again for different patient groups.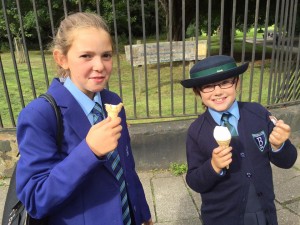 But, handover can be difficult. Just as it isn't easy to pin down exactly why sometimes hot water freezes faster than cold, we sometimes don't fully understand what makes an improvement project work. We do know that contextual factors are frequently associated with the interventions effectiveness (Kringos et al. 2015.) The clinical microsystem (the characteristics of the local QI team such as motivation and QI capability) is the contextual factor which is most directly associated with QI success (Kaplan et al 2012). Characteristics such as motivation and capability are arguably a very difficult thing to explain, but I think it's really important that we try. If we are able to handover complicated clinical information such as health related beliefs, perhaps reporting accurate details of contextual factors in QI might not be so hard? It will require a deeper understanding of whether the culture was receptive of the project, and whether those implementing it had much experience. It will require more careful, accessible descriptions of improvement work, and the creation of the sort of shared understanding which is achieved within clinical teams. This may be difficult and time-consuming, but I believe it would be worthwhile.
Eventually, through careful definition and study, scientists believe they discovered that the Mpemba effect can be explained by the relative elasticity of the hydrogen bonds (Zhang et al. 2014.)
Sometimes hot water does freeze faster than cold.
When we study an interesting problem let's handover accurate and complete information that can be understood by everyone so we might begin to find out why.