Join Dr Henrik Melin (STFC James Webb Fellow) from University of Leicester, for this Space Lates at the National Space Centre on July 22nd.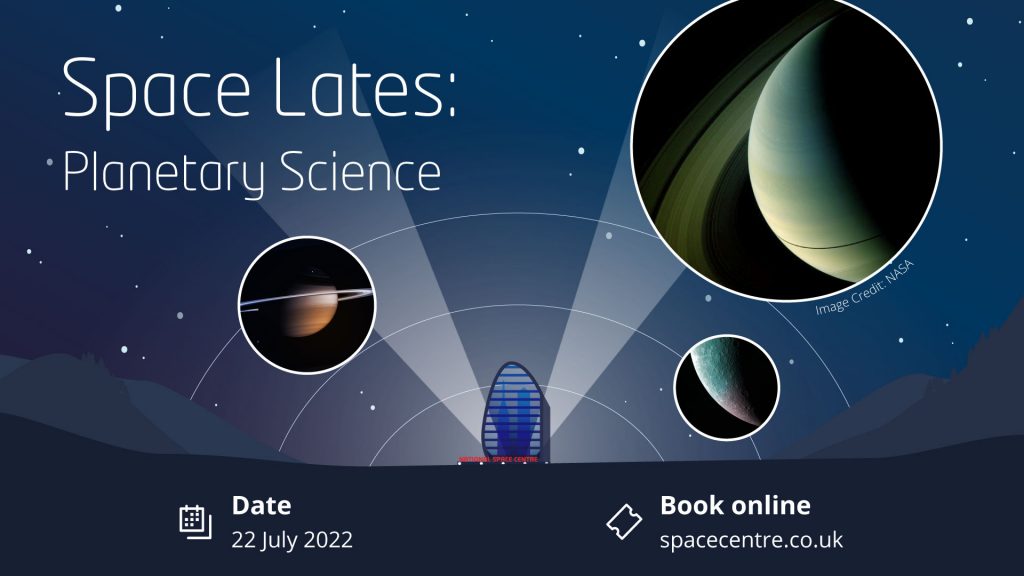 The National Space Centre is heading to the planets, with guests talking about past, current and future missions to some of our closest neighbours in the Solar System, and some a "little" further away.


They've curated a special evening packed with guest speakers, interactive workshops, planetarium shows, stargazing, and live demos. Explore our galleries after-hours and finish your evening with a live astronomy session with Leicester Astronomical Society (weather permitting).


Magnificent light shows: the northern lights of the giant planets
The James Webb Space Telescope (JWST) is the most advanced and powerful space telescope ever constructed. Its sensitive instruments can sense stars and galaxies, but it can also explore objects within our cosmic backyard – our solar system. One of the most spectacular targets is the aurora (northern lights) of the giant planets – Jupiter, Saturn, Uranus, and Neptune. They are manifestations of how the planet interacts with its surrounding space environment and this talk will explore how JWST will revolutionise our understanding of these polar light shows.
Find out more and book on the National Space Centre website.