Leicester's Dr. Suzie Imber hosted a live conversation with UK Astronaut Tim Peake, from the Science Museum on October 15th. In this blog post she explains what it was like to speak with an astronaut.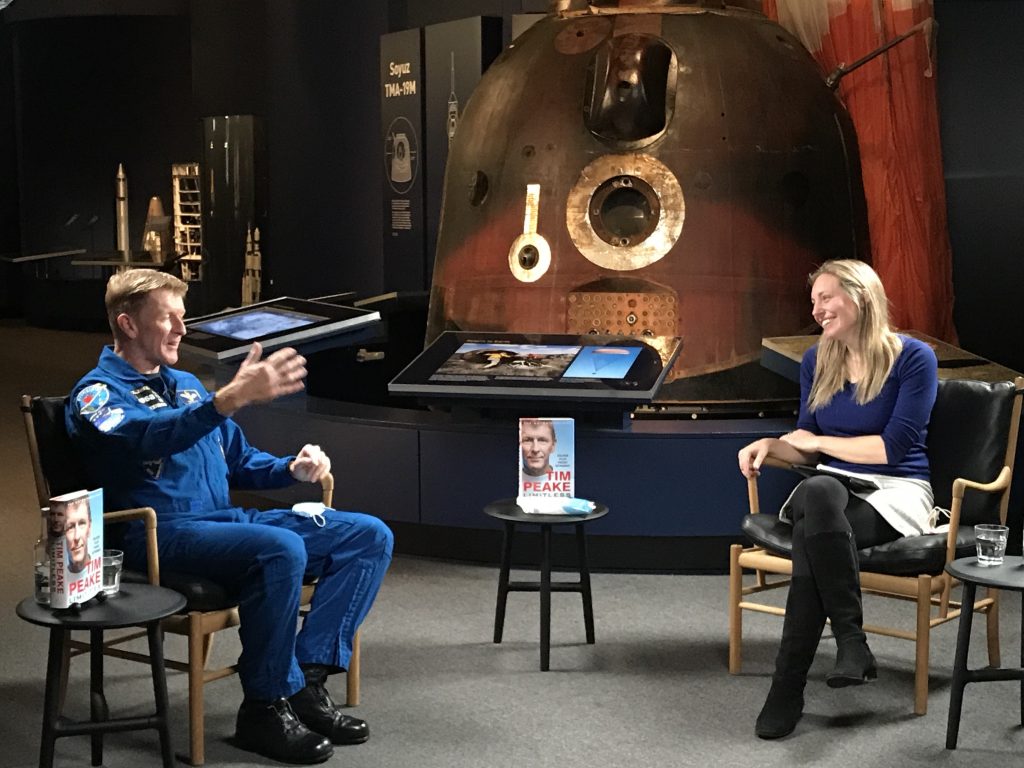 On 15th October, I was nervously walking to the Science Museum in London, in the rain.  I had been invited by Tim Peake to launch his autobiography, via a session called 'Tim Peake in conversation with Suzie Imber', and I was vaguely terrified.  I've done media work in the past, from the BBC Astronauts series that started it all, to live BBC news interviews broadcast across the world, but this felt different.  One hour, thousands of viewers, just Tim and I chatting about his life.  The complexity here was that it wasn't an interview where I could write down a list of questions and ask them in order, it was a chat, where my job was to steer the conversation in interesting directions to allow Tim to tell some of the incredible tales from his book.  Added complexity: with University term starting just a couple of weeks earlier, and all the chaos that brought, I'd only finished the (465 page) book the night before.  BUT, it is a brilliant book, full of hilarious anecdotes, showing Tim's real character and not the serious portrayal we often get of military figures, or astronauts.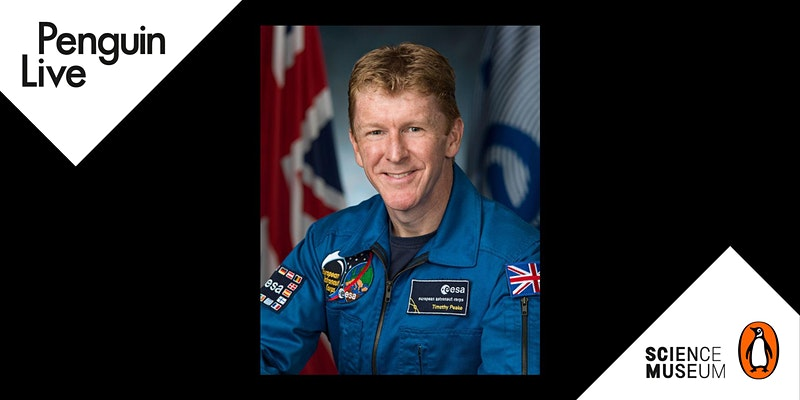 I was allowed one guest so I took my brilliant friend Dallas Campbell, who was making ridiculous suggestions during that walk ('make him do live astronaut challenges!'), and trying to make me feel more at ease.  We had an hour to chat with Tim and his wonderful wife Rebecca before the event started, so we discussed my suggested order of topics.  I was giving Tim hints about the kind of story I might ask him to discuss ('Maybe I'll ask you about your most hair-raising time as a test pilot, and you can tell me about that time in Arizona…') and I remember him laughing and saying 'I'm a guy, you're going to have to lay it out a bit more clearly than that!'


Then we were on the stage, in front of the very Soyuz capsule that brought Tim back to Earth again, and the director was counting 5, 4, 3, 2…(they never say 1).  Thankfully my nerves vanished at that moment, it was just me and my friend Tim having a chat, and we filled the hour with ease.  He told his most incredible stories, and time passed faster than I could have imagined.  His story is insane – a helicopter pilot in the military, rising up to becoming a helicopter instructor, and then a test pilot, before being selected for the ESA astronaut programme and going to the International Space Station.  After 45 minutes we were scheduled to take questions from the audience, which flew onto an iPad I was trying to casually look at.  There seemed to be lots about cocktails, which I didn't understand, but it turned out that earlier that day Tim had tweeted a video of him throwing bottles around in the Science Museum. I had forgotten that extra skill – he had perfected the art of energetic and enthusiastic cocktail-making during his youth!  Is there anything this guy can't do?



Celebrating the launch of his memoir Limitless, Tim talked about his six-month mission on board the ISS and describe what life in space is really like—from sounds and smells to views and vulnerability. He also told the story of his path to becoming the first Briton in space for nearly 20 years, telling tales of his time training in the British army, and as an Apache helicopter pilot and flight instructor deployed to Bosnia, Northern Ireland and Afghanistan.