Celebrate World Space Week with a very special mission to the National Space Centre (sleepover optional!) Space Lates is an evening created for people who want to know more – those who have an interest in astronomy, space missions, and the exciting research happening here in the UK, around the world, and out in space.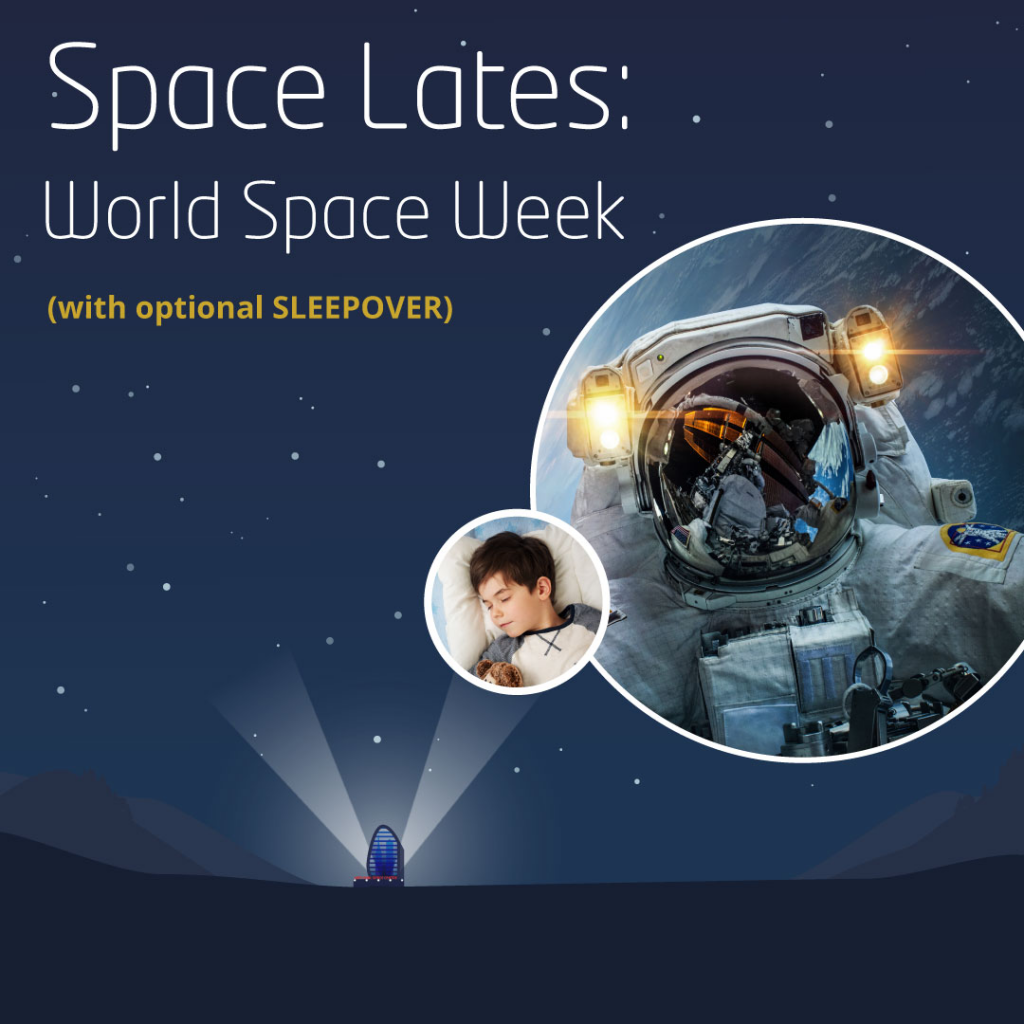 For this Space Lates on October 7th 2022, the National Space Centre will be finding out more about the people who explore space and work to protect us from the natural and human-created dangers beyond Earth that we need to keep an eye on, with an additional optional sleepover package.


They've curated a special evening packed with guest speakers, interactive workshops and live demos, planetarium shows, and stargazing. Explore their galleries after-hours and finish your evening with a live astronomy session with Leicester Astronomical Society (weather permitting).


By booking the sleepover ticket you can enjoy all the activities, workshops, talks, breakfast and, of course, a most unusual place to sleep. We hope you will join us for this special evening beneath the stars, with no chance of rain.


Tickets
Space Lates ONLY (18:00-21:00) £8
Space Lates and Sleepover – Adults £40
Space Lates and Sleepover – Children £35 (children must be 6+)
Guest talks:
Exploring Space in Six Objects (an astronaut show and tell!) with Suzie Imber and Dallas Campbell
The Astronaut in You with Sharon Hagle, Founder and CEO of SpaceKids Global and commercial astronaut (virtual talk)
Journey Through Space (Law) with Joanne Wheeler, Hayley Blyth, and Michael Gould (Alden Legal)


Activities
Find out why an astronaut wears a pressure suit
Take part in astronaut training
Stargazing
Artefacts from the archive
Tour of the Winter Night Sky planetarium show


Family Sleepover
WALL-E movie screening
At 11:00 we will turn all the exhibition lights off
Breakfast included in the morning