Duncan is the head of the electronics workshop in the Space Research Centre at the University of Leicester, as well as being the group safety supervisor. He is responsible for the production engineering and manufacture of electronic assemblies. Duncan is also currently working on the Cherenkov Telescope Array (CTA) as lead mechanical and electronics production engineer for the Small Sized Telescope (SST) Camera.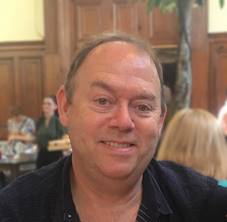 What is your official job role?
I am "Head of the electronics workshop" in the Space Research Centre and the group safety supervisor.

Can you briefly describe your role within the School of Physics and Astronomy?
I'm a member of technical staff and have a wide variety of roles. Primarily I am responsible for the production engineering and manufacture of electronic assemblies (circuit boards, cabling, mechanical components) to support lab research, space instrumentation and our Post-Graduate students. However, over the 31 years I have worked with the Space Research team, my role has evolved with my experience, from simply managing the workshop and making things to other people's designs, into a full engineering role; I now find myself involved with the ground-up design of whole instruments and I am the lead mechanical and electronics production engineer for the Cherenkov Telescope Array (CTA) project Small Sized Telescope (SST) Camera, designing and manufacturing items for electronic assemblies, electromechanical assemblies, thermal control, optical interfaces, fluid/air cooling etc. I'm also the group safety supervisor and manage the core safety processes for the group.

What made you want to start on this career path?
It was a simple choice; the job was already in my area of training and experience but the subject of Space Exploration and the unlimited possibilities for being involved in discovering things that could advance human understanding of our place in the Universe was compelling. Although I could have continued to look for other work in different fields, the opportunity was so unique and so unlikely to be presented to me again, that I just had to go for it and see how things turned out. 31 years later I'm still here and still fascinated by the work and the seemingly endless opportunities. Safety wasn't an area I was particularly interested in managing, but 30 years ago it was quite a peripheral activity in the department. Changes in legislation and approach required someone to take on the role and I simply volunteered. It can be challenging at times to remain compliant but again I have found those challenges interesting.

What made you choose Leicester/what's your favourite thing about working at Leicester?
To be honest it was a bit of luck. I used to work as a radar systems engineer for Marconi having moved to Leicester back in 1987 to support a project that had moved premises. When the government pulled the plug on military funding and the Blackbird Road Marconi site was showing signs of folding, I had to find another job, and right at that time the University of Leicester were advertising for a new workshop manager. I had flu for 2 weeks and spent the recovery time looking for work opportunities. The post at Leicester was ideal; it was in the field of electronics and running a small team, not that different to my previous role really, however the topic of space exploration has always fascinated me and the opportunity to become involved in it was a godsend. I guess if the same job had come up elsewhere I'd have still chosen Leicester; the city is a great place to have a night out and I was already familiar with it, the people I met in the interview were all really interesting and friendly, and I liked the close-knit feel of the group.
I've remained here for many reasons, primarily the variety of challenges; no two projects are ever the same and the Space Research team seem to go from strength to strength in terms of our diversity. My favourite non-work thing about the Uni is the park; being able to sit there for lunch/coffee in the summer watching the world go by is very relaxing.

If you could give your former self one piece of advice what would it be?
If you see a job advertised working at Leicester University as head of an electronics workshop, take it!

What is your favourite thing to do outside of work?
I'm a socialite; I like nothing more than being with my friends and family, out for a drink, a meal, some form of entertainment, or just going for a long walk somewhere scenic with clean air.

Do you have any pet colleagues or interesting hobbies/collections?
No pets, we used to have a dog but career changes for both myself and my wife meant we couldn't provide the care a dog needed so, when 'the time' came, we decided not to get another. This may change when we retire. I am a keen archer and a member of 'The Foxes' archery club in Rothley and I am a member of the Loughborough Round Table organisation – a great club for men over 18 who want to up their game socially.

What is your proudest achievement?
In the current climate I'm tempted to say 'getting through the pandemic without throwing in the towel' but the pandemic, although an awful time for many is hopefully short-lived and so, thinking about my whole adult life I have to say that it's raising two great children who are now independent adults.

If you had to describe yourself in one word what word would you choose?
Fortunate.


---
If there are any members of staff you would like to see highlighted in these segments please email Ejb71@le.ac.uk