Join special guest Dr Suzie Imber from our School of Physics and Astronomy for a free Facebook Live Q&A session about the past, present and future of exploring the planet Mercury, Friday 19 March 19:00-20:00.


This week sees the anniversary of the MESSENGER mission to the planet Mercury. MESSENGER entered orbit around Mercury on 18 March 2011, becoming the first spacecraft to do so. The primary mission was completed on 17 March 2012, having collected close to 100,000 images. MESSENGER achieved 100% mapping of Mercury on 6 March 2013 and completed its first year-long extended mission on 17 March 2013.


You may recognise Suzie as the winner of the BBC 2 series Astronauts: Do You Have What It Takes? but her main research interest is the study of the interaction of the solar wind with the planetary magnetospheres of the Earth and Mercury.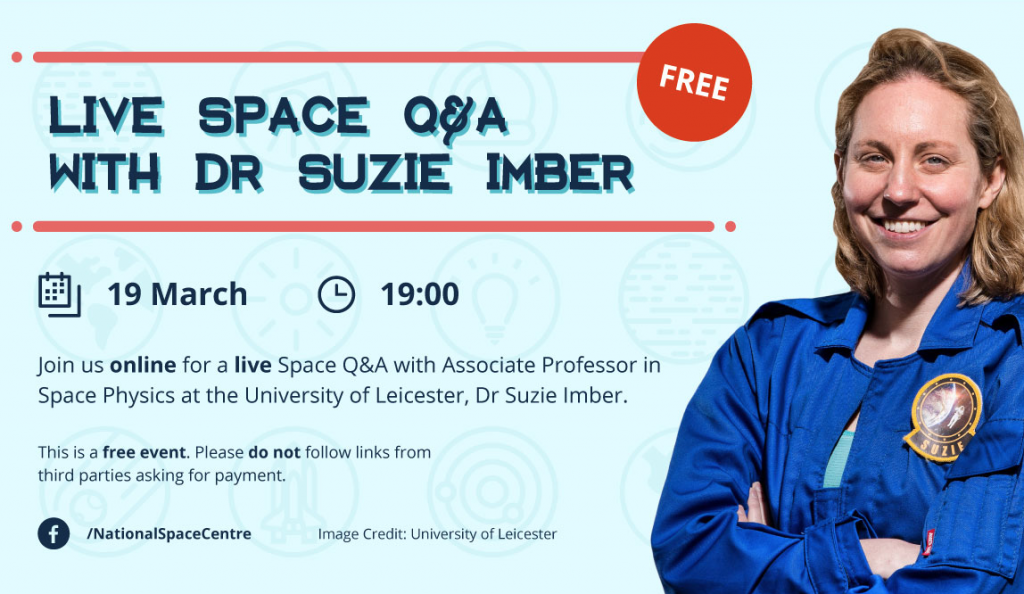 She currently holds a research grant to study Mercury's magnetosphere, using data from NASA's MESSENGER mission. Suzie is also Co-Investigator on the MIXS instrument on board ESA's BepiColombo mission to Mercury. Launched on 20 October 2018, it is on a seven-year journey to the smallest and least explored terrestrial planet in our Solar System. When it arrives at Mercury in late 2025 it will gather information about the planet, including its origin and composition.


To talk all things MESSENGER, BepiColombo and Mercury, Suzie Imber will be joining Malika and Sophie from the National Space Centre and National Space Academy, respectively, on Friday at 19:00 on the National Space Centre's Facebook page.


The visitor attraction has now hosted over 25 Live Space Q&As, Quizzes and Launches with amazing astronauts, space scientists and science communicators.


How do I ask a question?
Ask your questions in advance on our Facebook event page (we will be selecting in advance, but cannot guarantee we will be able to answer all the questions).

How to watch the LIVE session?
Join us at 19:00 on our Facebook page on 19 March 2021. The session will go live at this time, or just after.

Can I watch the session at a later date?
Yes, the session will remain on our Facebook page after the event for you to watch at any time.

Who is this session suitable for?
Anybody and everybody with an interest in the past, present and future of space exploration.

Is there a cost to watch the session?
No, please do not follow third party links that ask for information or money to participate. This is a FREE session.