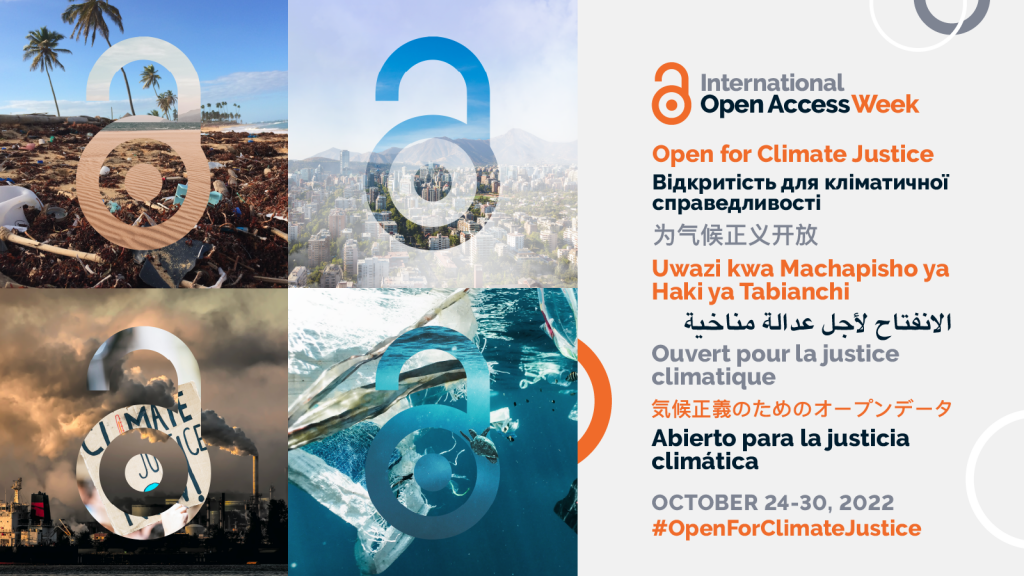 The theme chosen this year by the International Open Access Week advisory committee for International Open Access Week 2022 is "Open for Climate Justice" (October 24-30). As described on the OA week website:
This year's focus on Climate Justice seeks to encourage connection and collaboration among the climate movement and the international open community. Sharing knowledge is a human right, and tackling the climate crisis requires the rapid exchange of knowledge across geographic, economic, and disciplinary boundaries.
So, we (the open access team) in the library thought it would be useful to do a little 'deep-dive' into some of the open access (OA) research outputs that our University of Leicester authors/researchers have made publicly available in the Figshare-powered Leicester Research Archive (LRA). Here are a few examples of OA publications (articles, themed journal issues, reports, and data) around this year's OA week theme:
And finally, the Leicester Clinical Psychology Course recently held a 'global mental health' event on responding to climate and ecological emergencies, why not have a look at the recording of the event.
We have also done some analyses of publications in Scopus and SciVal on the theme of climate justice, more details on that, in our next blog post.
If you are interested in writing a piece for the Library Research Services team for this blog platform, do let us know, we really want to hear about your experiences of open research.
Happy International Open Access Week.