With the start of a new year comes a renewed optimism and hope for better times, and the transition from 2020 to 2021 has been no exception (to say the very least). Still, as we usher in a new year it's also important to reflect on the good things that happened in the old. In this blog post, we share and celebrate a few end-of-the-year accomplishments for the Arch-I-Scan team.
Arch-I-Scan at the CAA Conference
Dr. Daniël van Helden, our Archaeology postdoctoral research associate, presented a paper at the digital joint meeting of the Dutch-and-Flemish and German chapters of the CAA (Computer Applications & Quantitative Methods in Archaeology). On behalf of himself and his colleagues, Professor Penelope Allison, Professor Ivan Tyukin, and Dr. Santos Nuñez Jareño, Daan gave a paper entitled 'AI in times of COVID: Creating quality pottery shape simulations for pre-training Machine Learning Pottery Image Classifiers: processes in the Arch-I-Scan project'.
It was an opportunity to share with the academic community the flexibility of the project during Covid-19. Given that the pandemic thwarted many of our plans to travel to archaeological repositories for data collection with the help of volunteers, our mathematicians (or as Daan likes to call them, our 'mathemagicians') instead experimented with simulated terra sigillata vessels to pre-train the Arch-I-Scan classifier. The paper was very positively received, and the presented approach means that there is some hope that we may be able to find COVID-proof ways of moving the project forward.
Co-Investigator Professor Ivan Tyukin: Turing AI Fellowship Recipient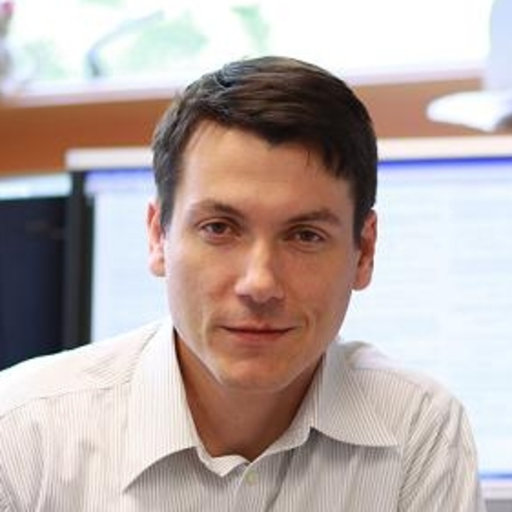 At the end of November 2020, it was officially announced that Professor Ivan Tyukin, Co-Investigator for the Arch-I-Scan project, would receive of one of fifteen prestigious Turing AI Acceleration Fellowships awarded by the UK Research and Innovation (UKRI). This fellowship officially recognises and supports his ongoing work in developing 'adaptive, resilient, robust, explainable, trustworthy, and certifiable' AI. When interviewed about this award, Ivan noted that 'This fellowship will enable me to work with a world-class team of experts and stakeholders to develop and showcase much-needed solutions to challenges in healthcare, security, space, and manufacturing sectors.' Ivan, who is a professor of Applied Mathematics at the University of Leicester, as well as Head of the university's Visual Intelligence Lab, has been also using his expertise in artificial intelligence to attack challenges in the field of archaeology; alongside his new research, he will continue to supervise the machine-learning aspect of the Arch-I-Scan project. The entire team is very proud of this immense accomplishment!
The University of Leicester press-release for his fellowship can be found here. More information on the Turing Fellowship, as well as the full list of UK fellows can be found on the UKRI webpage here.
Images of Research
On December 2nd, the University of Leicester Doctoral College held its 5th annual Images of Research competition. This competition invites university researchers of all levels – PGRs through to Principal Investigators – to communicate their research in a single image. The event is meant to showcase the breadth and quality of research at the university in a dynamic, visual way. From 47 initial submissions, the organisers in the Doctoral College selected 22 finalist images to be later placed on public (albeit digital) display. During the online showcase event, official judges, university staff, students and members of the public were able to enjoy the images and vote for their favourites. More than 500 persons were in attendance this year.
The Arch-I-Scan project's research assistant, Victoria, submitted a photo on behalf of the entire team. The entry (reproduced below) was entitled 'Feeding the Machine' and received a University of Leicester Institute for Advanced Studies Interdisciplinary Prize. Although official recognition in the form of a prize was great, the experience was especially rewarding since it allowed the team to broadcast the project to so many new people. If you are interested in viewing the project's official entry with caption, as well as the other 21 finalist entries, click here.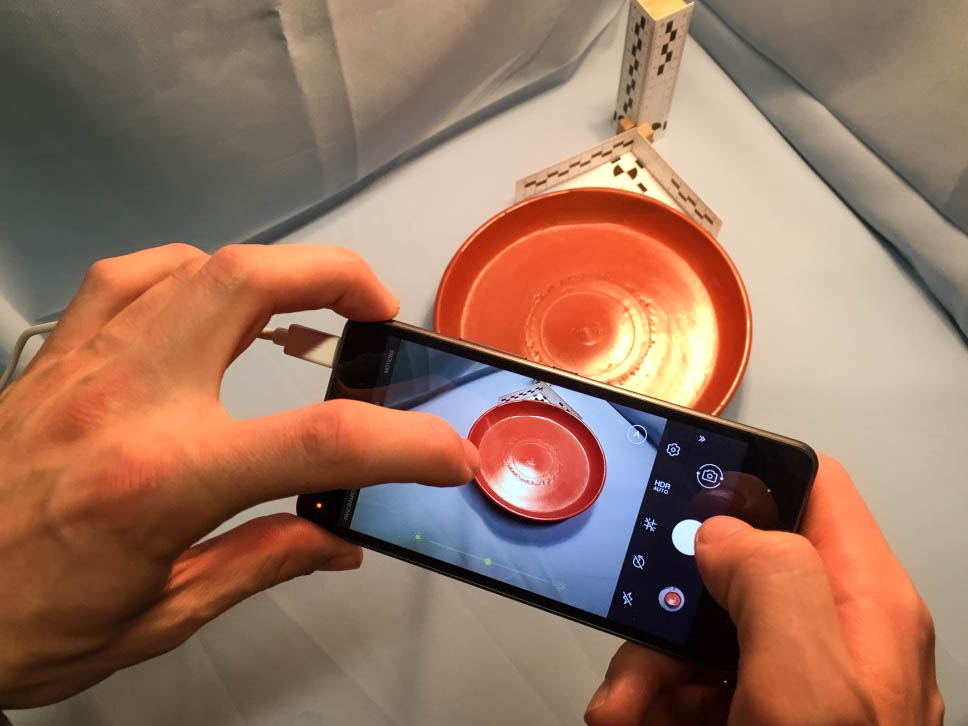 These successes were wonderful ways to wrap up 2020 for the Arch-I-Scan team. We're looking forward to more good things to come in 2021, which hopefully includes resuming scanning activities when it is safe and possible to do so.