Amid a third national lockdown, the Arch-I-Scan team continues with research.
Our principal investigator, Professor Penelope Allison has been active on the digital public lecture circuit, sharing research updates to international audiences from her current location in Australia. On Wednesday, 03 February, she delivered a virtual lecture for the Stanford University Archaeology Center's 'Distinguished Lecture Series'. Entitled 'Big Data on the Roman Table: Developing new approaches to recording Roman finewares to investigate their uses', the talk covered the origins of the Arch-I-Scan project in the Big Data on the Roman Table research network, and the project's ongoing work to aid innovative approaches to 'big data' in archaeology and consumption-oriented approaches to Roman finewares. In addition to her formal presentation, Professor Allison also met with graduate students in Stanford's archaeology program to answer questions about her work and discuss their own ongoing research. You can find a recording of the Stanford seminar here: https://stanford.box.com/s/77zwvd33r1yi9865pi2abovs9rag4bjz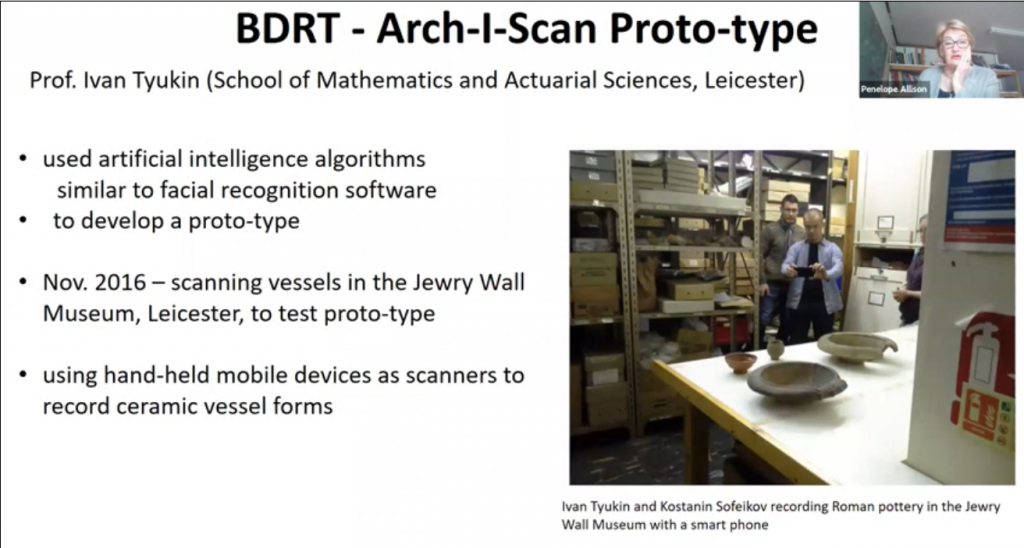 More recently, Professor Allison gave a presentation for the Society for the Promotion of Roman Studies, as part of their 'Domesticity and Domestic Life' evening event. On Tuesday, 09 March, she talked to an online audience of over 100 viewer about 'Artificial Intelligence and the Roman Table'. A recording of the presentation should soon become available on the Roman Society's YouTube channel.
Meanwhile in Leicester… our Maths team members continued to work from home, and Daan and Victoria were able to begin the next phase of our sherd-scanning programme thanks to our project partners, the University of Leicester Archaeological Services (ULAS), who provided us with a supply of samian ware. Special recognition belongs to ULAS's Nick Cooper, Liz Johnson, and Phil Hartley for making the pottery accessible despite the challenges posed by lockdown.
While it may be a return to a familiar scanning process and familiar lab spaces, of course it hasn't been 'business as usual' for Daan and Victoria given the ongoing pandemic. They have adjusted to a 'new normal' which includes weekly lateral flow-testing, a one-way system of movement around the School of Archaeology and Ancient History building, and a socially-distanced lab space with personal workstations at opposite ends of the lab, separated by a series of plexiglass screens. Still, both team members feel it is great to be back on campus to continue the scanning programme.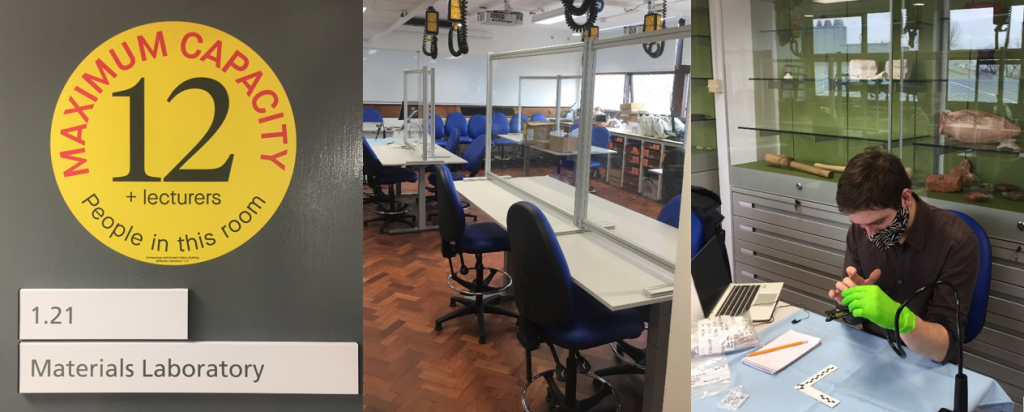 Daan and Victoria are continuing to work with ULAS samian ware collections as they become available. So far, they've processed materials from the Stibbe and Southgates sites in Leicester's City Centre. Victoria remarked on the process: 'Not only is it great to just handle Samian ware again after our session in Vindolanda, but I'm also really enjoying the chance to work with pottery which comes from familiar locations right here in Leicester, where I've called home for the past year and a half!'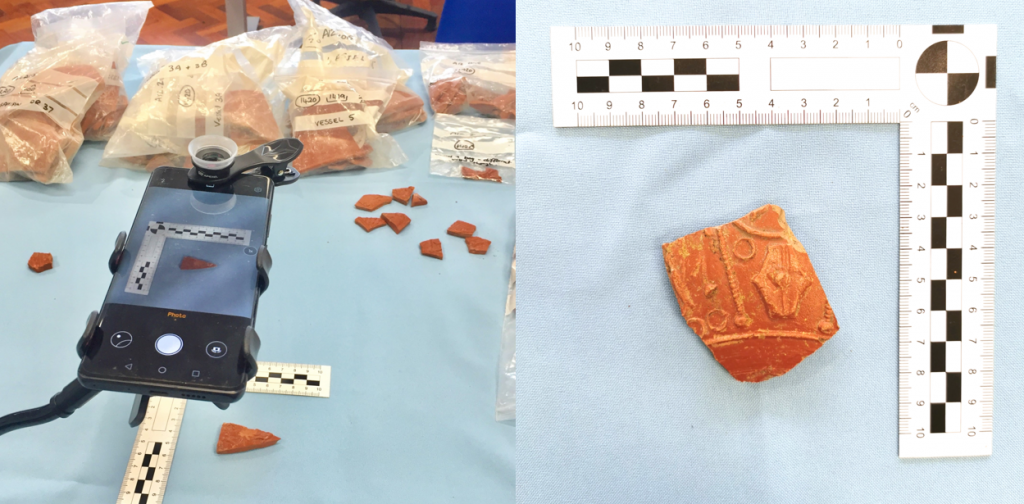 Despite all of the positive news that the project can boast during this new year, we also sadly report that our Mathematics Post-doctoral Research Associate, Dr. Santos Núñez Jareño, has left the Arch-I-Scan team and has returned to Spain. His contributions to the project in its first year have been invaluable, and he has been a wonderful colleague and friend. We'll truly miss him, but we wish him all the best in his future ventures.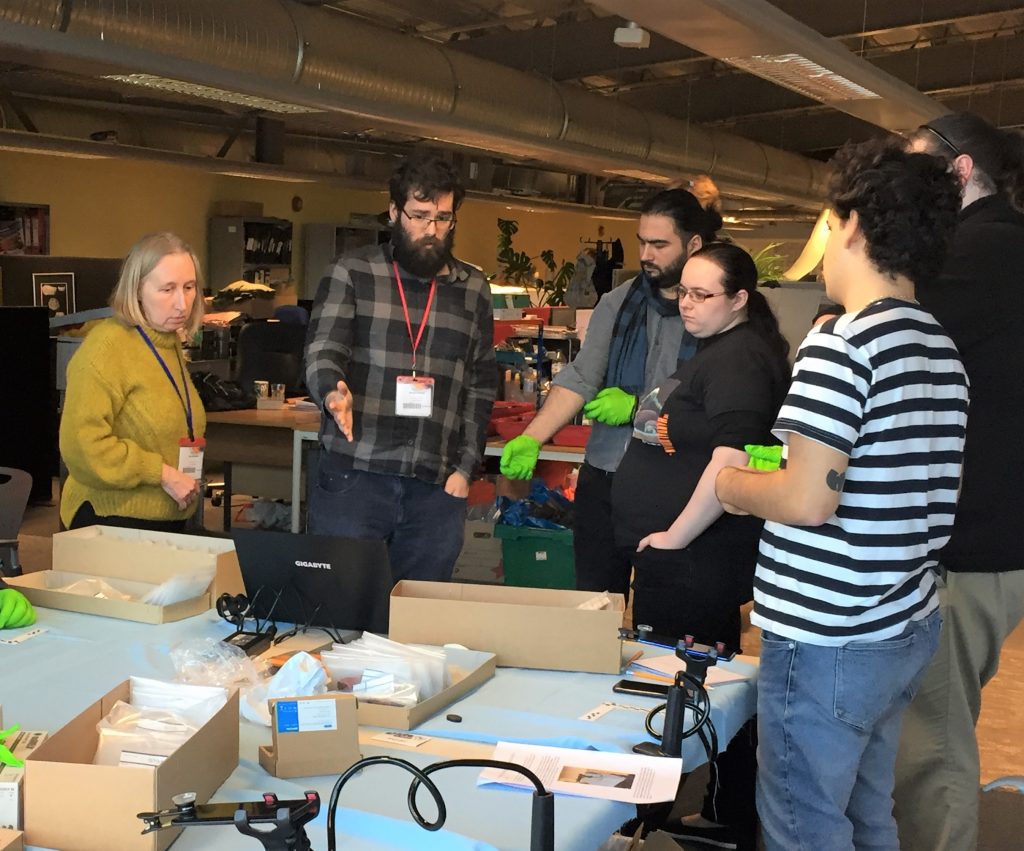 With the national vaccination roll-out under way, and the UK government's 'Roadmap out of Lockdown' key dates published, a future which includes inviting others to join in our scanning and taking part in in-person conferences feels increasingly possible. Until then, we hope that everyone is continuing to stay safe, healthy and happy.
Please feel free comment on this or any of our blog posts, whether you have thoughts you'd like to share, questions, or even requests about what you may like to read about in future posts.