Our third and final week of pottery scanning at Vindolanda got off to an unexpected start; unfortunately, circumstances led our comrade Santos to return home to Leicester, leaving Daan and me to continue collecting data as a duo. Santos was with us in spirit however, as were still able to check in with him over email, and he was able to complete image uploads and send digital content to our pottery expert and collaborator, Dr. David Griffiths. All things considered, Daan and I still managed to complete a good chunk of data collection in our final week. We were properly back in scanning routine (and I can say, now that I'm back in Leicester, it does feel a bit odd not to spend my day with Samian ware in front of me, or not to be constantly wearing bright green gloves).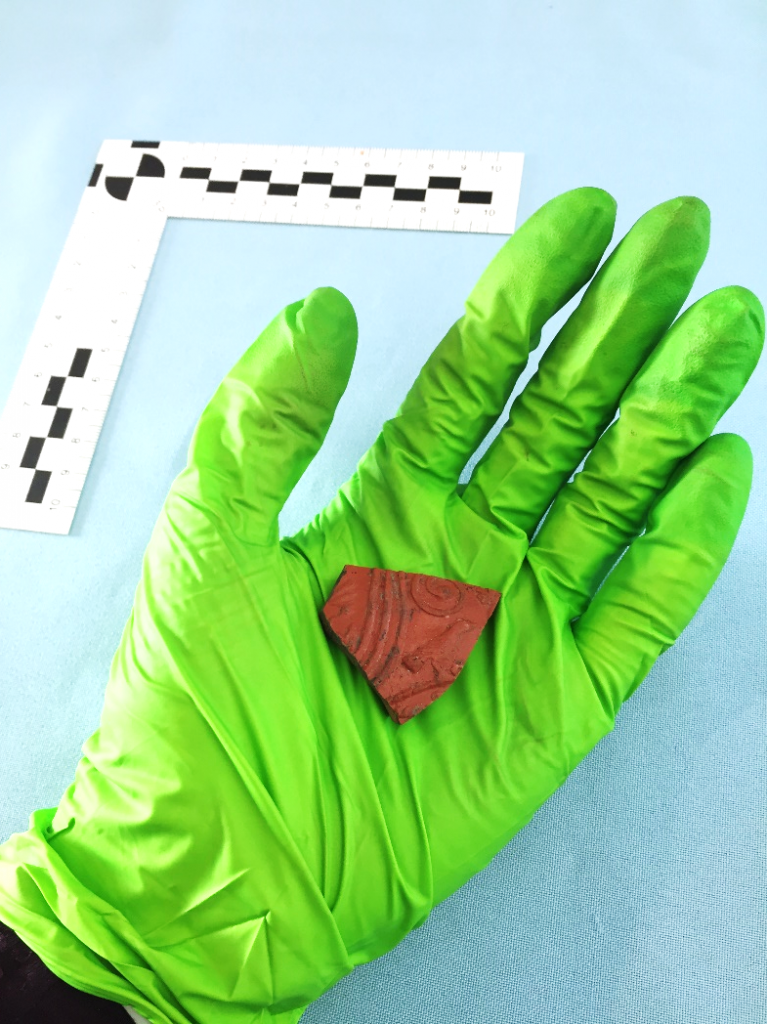 Although Daan and I were enjoying our work at Vindolanda, we had to admit that there was a small piece of us that was jealous of Santos. After two weeks away, the homesickness (or more specifically, missing our families) had properly taken hold. The site and the surrounding area were so beautiful and exciting however, that we knew we were so incredibly lucky to be here all the same, and we repeatedly vowed to bring our respective families up here to visit sometime in the future.
Despite constant warnings that the weather was going to be all rain for our final week, the sky generally held out for us, although high winds led to one evening power surge in our accommodation space. Luckily, that was sorted easily, and didn't affect our actual scanning work. I did manage to take advantage of the clear weather one early morning and went for a short jog though the surrounding country lanes. It was surreal to be able to see things like the Sycamore Gap from a distance, or the very site of Vindolanda from a bird's eye perspective when I was up on the nearby ridge. I'm looking forward to bringing my running shoes again when the project returns for more scanning in 2021.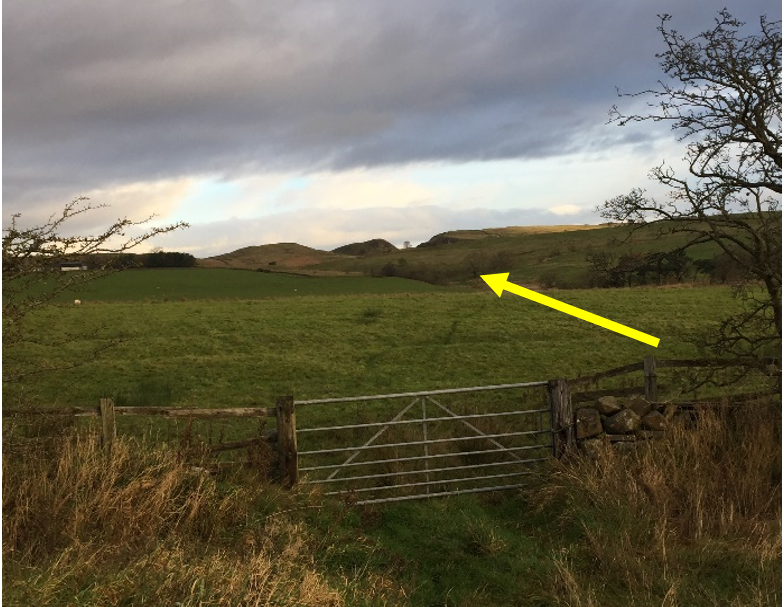 On our final day of work, we finished up our last full box of Samian sherds before then channelling our energy into the clean-up of the Robin Birley Archaeology Centre (despite wiping our feet at the threshold, our eternally muddy hiking boots had very much left their mark on our work space). It wasn't too trying a task between the two of us, and while we worked, Daan, academic post-doc, briefly became 'DJ Daan' and filled the Birley Centre with some mood-boosting 70's rock music.
Now that the images have been collected, and we've all returned to our home base in Leicester, the project can move on to some data processing. There are still many sherds left in Vindolanda though, and we're planning (safety and government guidelines permitting) a return for more scanning early in the new year. This most recent visit was a success, although we did miss having volunteers with us in our on-site activities and we're looking forward to being able to invite members of the public to join us when this global pandemic is under control. Until then, the Arch-I-Scan team will continue to push forward with whatever work we are able to complete, and we'll be doing our best to share this with you on this blog and our social media.
And before this post is complete, I must again express our gratitude to Andrew Birley, Marta Alberti, Colin Galloway and all the other staff members of the Vindolanda Trust who made our project visit possible, especially given the second national lockdown. Thank you!