We have recently added a new function called IIIF, and its associated Mirador viewer, to our Special Collections Online platform. If you haven't heard of IIIF before: it stands for International Image Interoperability Framework. It is a technology that allows you view media files from online collections in a single, user-friendly viewer.


It's been developed for people using digitised library, archive and museum collections. Its particularly good for working with images, and for working with images from different institutions. You can find a list of collections that use IIIF on the official website.


The best way to understand IIIF is to see it in action: in the video below I show you how it can be used with our image collections. We look at our newest collection Views of England and Wales. This is a collection of over 2000 images of historic landscapes, buildings and monuments. Most of them are 18th and 19th century prints, but there are some drawings and watercolours as well. I have some suggestions in the video for how IIIF might be useful for research using topographical images; these ideas are also applicable to our Ghost Signs collection or Vanished Leicester. IIIF also works for books and other text-based documents, including the Historical Directories collection. However, it doesn't currently work with sound, film or 3D objects.


Where are IIIF functions on Special Collections Online?
To find IIIF functions on Special Collections Online, first go to any image or document. You'll see two things that we can use. First on the top right-hand side, is the Mirador viewer logo (a chunky letter M). If you click on this logo it opens a new tab with a version of the Mirador viewer (Mirador 3 to be precise). The image and its metadata will also be there ready to use.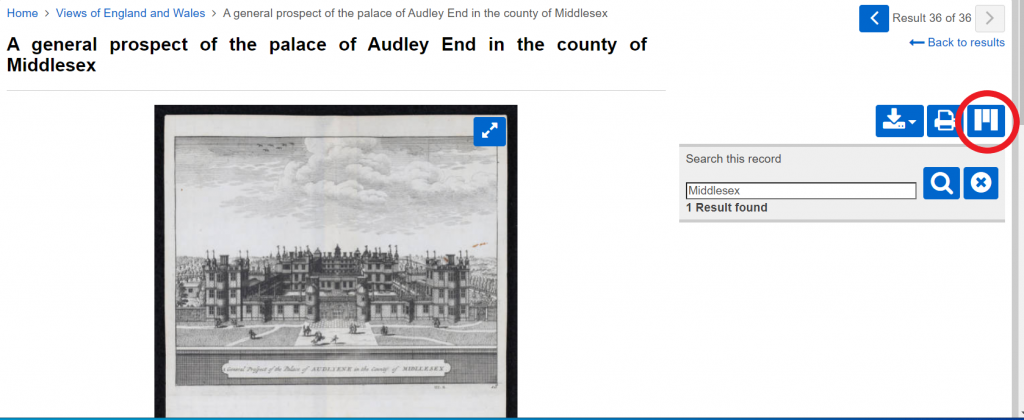 To add more items to your viewer, you will need the IIIF Manifest of each item you want to use. The manifest describes the item and provides instructions to a IIIF viewer on how the image should be displayed. On our platform, the manifests are at the bottom of the item description. Copy the url displayed (which ends manifest.json) and then paste it into your viewer. In our version of Mirador, you do this using Add Resource.


At the bottom of Item Description you will also find the IIIF Image url, although you probably won't need to use it.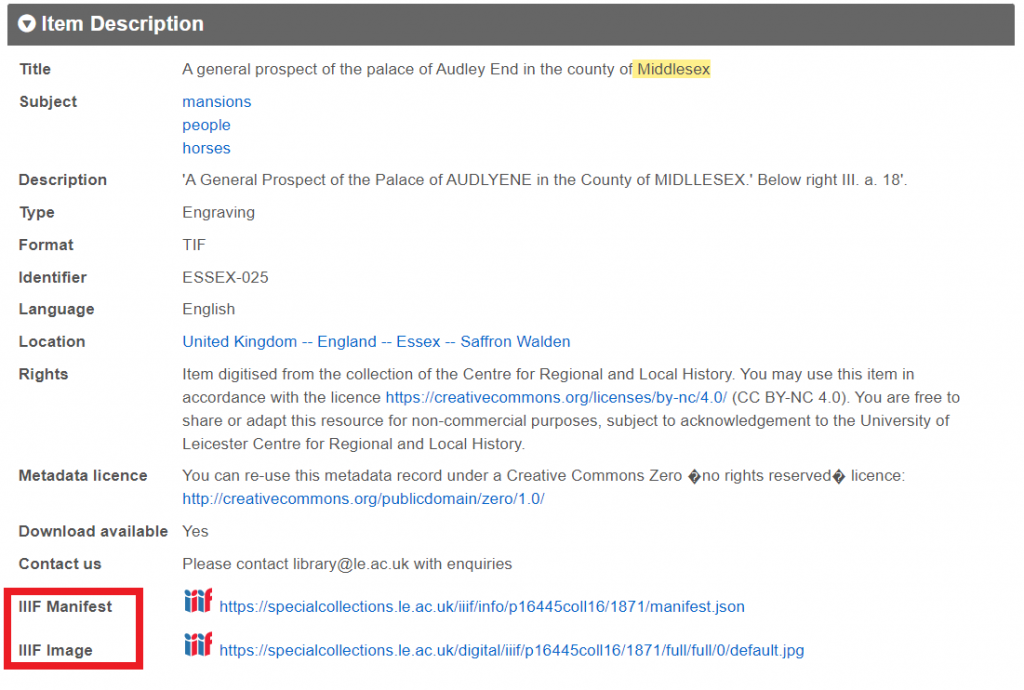 We have been able to add IIIF functions relatively easily as we use ContentDM for our platform, which supports the IIIF APIs and has several helpful recipes to install them and Mirador. Attending the IIIF Consortium workshop has greatly improved my understanding of how IIIF works and its possibilities: I'd recommend it to anyone working in a library or museum who wants to implement IIIF with their online collections.