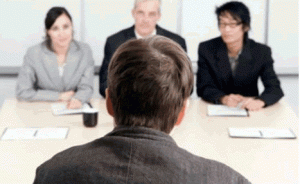 You are in an interview, you are nervous, there are three interviewers and they are all staring at you in suspense. One of them is asking you a question, but your too busy trying to conceal your nerves so you hear 'Tell me about…experience….school…team?" You launch off in to an answer about your netball teams' experiences whilst at school, which leads on to an anecdotal story about 'this one time on tour,' which leads on to how you managed a great work life balance with your social activities and how sport is a great way to breed team leaders. Which is all good and well. Except the employer wanted to know more about your work experience in a primary school and how you integrated with the team on a short term contract.
Easily done – how do you overcome it?
Repeat the question back to the employer to check that you have understood it (especially if you are not sure!) The employer would rather you repeat the question (which is also a great listening technique), and will have the opportunity to correct you if they need to.
Write down key elements of the question – really useful in scenario based questions. Taking notes is a good way of focussing your attention and also gives you something to refer back to during and after the interview when reflecting
Recognise your nervous responses before  you go to an interview by preparing with mock interviews. I know that I like to talk, so I know that in an interview I can over talk. Therefore I practise A LOT before hand to make sure I am pacing my response and not waffling.
Being nervous is totally natural, and sometimes you won't be able to help going off on a tangent (other times the employer might encourage it)! What's important is that you recognise your interview style and learn how to manage it before you are in front of those all-important recruiters. Practise makes perfect after all.
We can help with interview preparation – Log into MyCareers or find out more about the appointments available here.