Special Guest Blog Post by Aysha Wahid
As a self-identified over-achiever, after giving in my last assignment and finally completing my degree, instead of binge-watching The Office like a normal student would, I decided to apply for a finalist summer internship at the University (also partly because I needed the money and partly to avoid boredom). I was not expecting to find an internship relevant to me, and I was definitely not prepared to be offered an internship from the department I was a part of.
As a BA Ancient History student, any kind of archaeology seemed out of my comfort zone. I had spent the last three years reading Herodotus and Homer, yet the idea of handling objects rather than texts was somehow more daunting to me. But the first day of my internship went much better than I had hoped.
It was great to be back on campus and in the School of Archaeology and Ancient History building after a year of online classes. After the necessary health and safety talk that I was given by one of my new supervisors, Victoria Szafara, and once in the SAAH building, I was introduced to the project by Dr. Daan van Helden, the postdoctoral research associate for Arch-I-Scan. The Arch-I-Scan Project, which was started by a former professor of mine, Penelope Allison, is developing an AI image-recognition software to automatically recognise and record pottery remains. The project is now recording these remains through photographs, compiling a large dataset to train the AI.
For the first couple of weeks I also had the chance to scan pottery, taking multiple pictures of a pottery fragment from every angle, recording it, and so on. While I found this to be a very tedious and repetitive job, it was a completely new experience as I had not had the chance to handle artefacts as an Ancient History student. Being precise was key when taking the photos as they would all be used for the dataset, but once I had gotten the hang of it, the task was quite straight-forward, and after a week I could rely on muscle memory alone.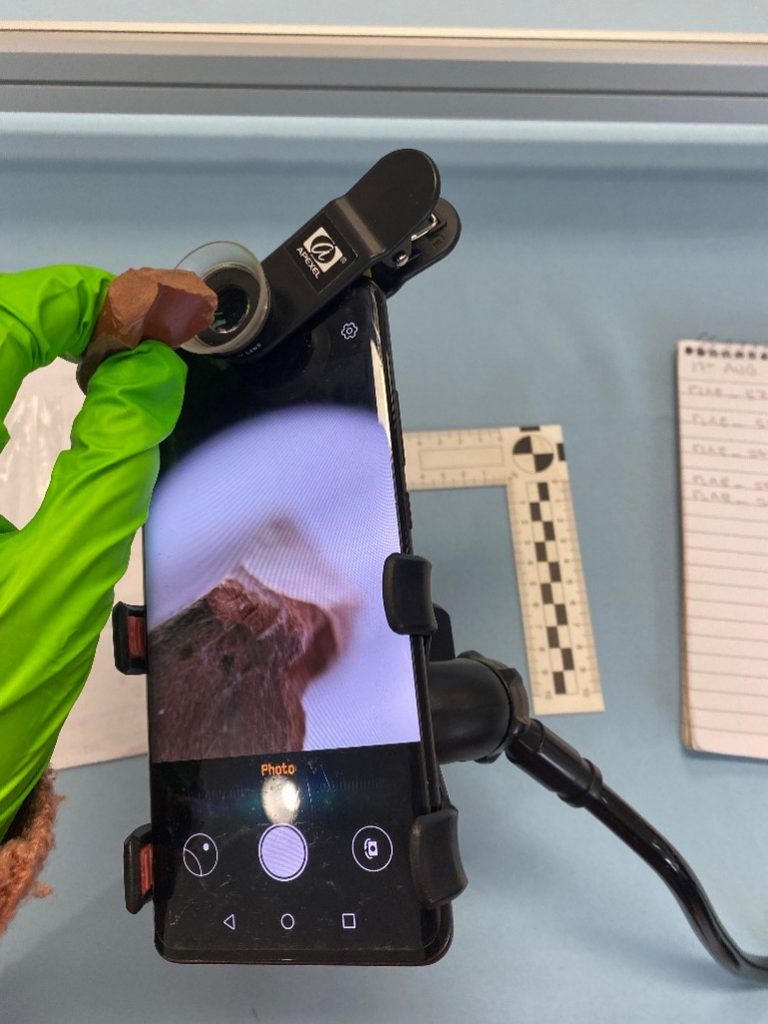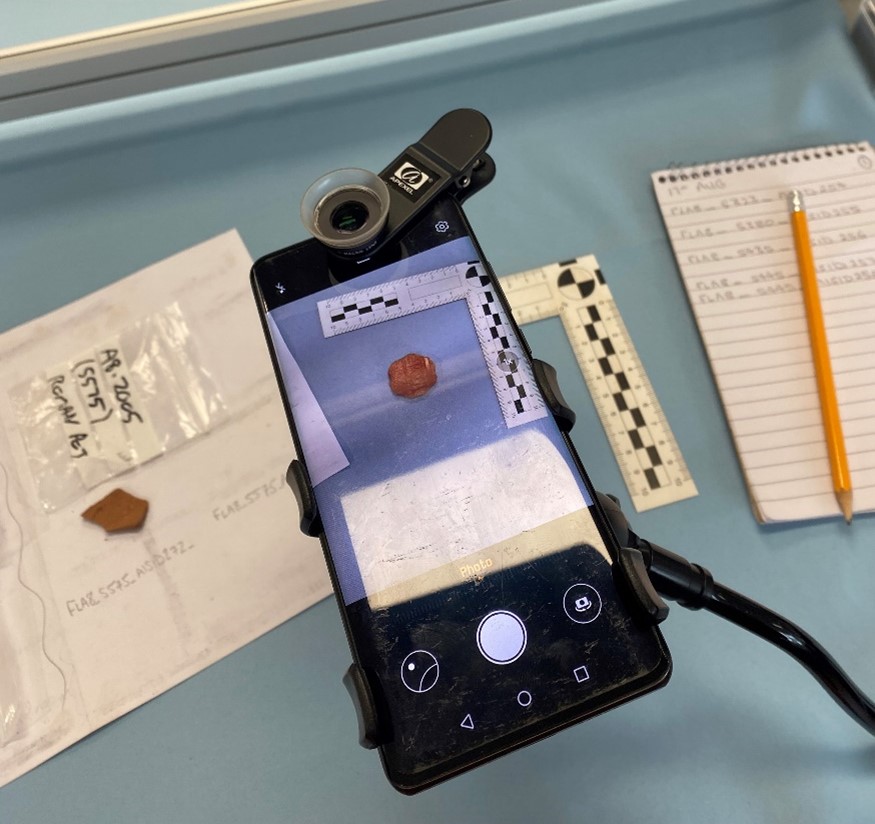 Additionally, I was able to gain insight into what it is like to be a part of an academic research project like this. There were many volunteers on the project that I had the opportunity to work with – not only my fellow students, but also members of the public – and so it was great to be able to interact with people face-to-face again after such a long time. But also alongside me, a recent graduate, I was working with a postdoctoral research associate and a research assistant who is studying towards her doctorate. We were all working on the same project, which I found highly rewarding.
During my last week, I also got the chance to visit the city's museum archives with my one of my supervisors. This was especially exciting as I plan to go on to a master's in Museum Studies and I am interested in the prospect of collections-based work. We had the task of finding a paper report with only a context number and site name to go on. Once within the archives we had to walk through three rooms in to get to the paper records, which had multiple stacks of boxes all around us. Nevertheless, after an hour we had found what we needed; a dozen reports and a big box of individual context sheets written over 25 years ago with the answers we needed. I didn't realise until afterwards that the hardest part would be digitising all the data onto a spreadsheet, but we were able to complete it, hopefully making future researchers' lives easier.
All in all, the internship was very enjoyable and I'm sure I'll be able to take away a lot of things I learnt while working on the project. While I was quite apprehensive about spending my summer on campus instead of at home, it was a lot more fun than I thought it would be. In the immortal words of Michael Scott, 'You miss 100% of the shots you don't take' (okay, so I did find time to binge-watch The Office after all!)