Julie Coleman
Head of the School of English and Professor of English Language.

Subscribe to Julie Coleman's posts
Posted by Julie Coleman in School of English Blog on June 10, 2014
We're delighted to announce that Kontakte and Other Stories by the School of English's Jonathan Taylor has been long-listed for the prestigious Frank O'Connor International Short Story Award. The short-list will be announced on Friday the 13th.
Posted in prizes, short story | Leave a response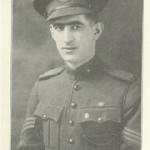 Posted by Julie Coleman in School of English Blog on May 16, 2014
The magnificently named Lorenzo Napoleon Smith was born to Canadian parents in Massachusetts in May 1892. The family returned to Montreal in time for the 1911 Canadian census. Lorenzo signed up to the Canadian Expeditionary Force in February 1915, and by May he was in the trenches near Ploegsteert with the 4th Battalion where, notwithstanding […]
Posted in research | 1 Response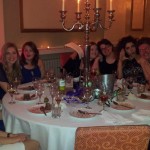 Posted by Julie Coleman in School of English Blog on May 9, 2014
Yesterday was the English Society annual ball, which was held jointly with the History Society. Anna Whybrow and the rest of the committee did a fantastic job in organizing food, music and entertainment and making it seem completely effortless. The City Rooms were a great location for the event and the magician's kiwi trick was […]
Posted in students | Leave a response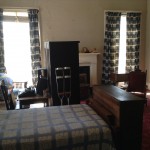 Posted by Julie Coleman in School of English Blog on May 2, 2014
My first year as a research student has been full of ups and downs. Mainly I have been overwhelmed with the amount of information I feel that I should know. This is coupled with fleeting moments of Alan Partridge-esque "aha!" experiences when I come across a lucrative discovery. For my thesis, I am using my […]
Posted in poetry, research, women writers | Leave a response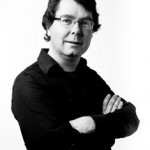 Posted by Julie Coleman in School of English Blog on May 1, 2014
Dr Jonathan Taylor's Kontakte and Other Stories has been short-listed for the Saboteur Award for Best Short Story Collection 2014 and The Leicester Shindig Open-Mic Poetry Evenings which Jonathan, as Crystal Clear Creators, runs with Nine Arches Press has also been shortlisted for the Saboteur Award for Best Regular Spoken Word Night 2014. The outcomes will be […]
Posted in Creative Writing, prizes, public events, short story | Leave a response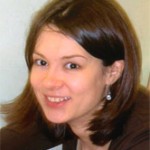 Posted by Julie Coleman in School of English Blog on March 27, 2014
[From a University of Leicester Press Release] The Georgian royal chocolate-making rooms at Hampton Court Palace have been rediscovered and are open to the public for the first time in almost 300 years – and visitors will be able to sample a hot chocolate recipe from centuries past. The historical hot chocolate on sale draws […]
Posted in research | Leave a response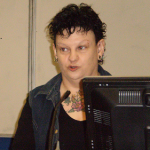 Posted by Julie Coleman in School of English Blog on March 21, 2014
Julia Malkin and Nick Everett led an interesting and very engaging Diversity Seminar on Tuesday 18 March for staff and students on the University's doctoral programme in Clinical Psychology. Julia is preparing to submit a PhD in Creative Writing in the School of English and Nick is her supervisor. Julia read us her wonderful poems, […]
Posted in Creative Writing, poetry | 1 Response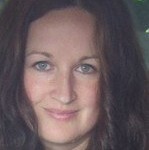 Posted by Julie Coleman in School of English Blog on February 12, 2014
Undergraduate students from the School of English are helping twelve refugees from across the world express their personal tales of struggle and hardship by helping them publish a book of their creative writing. The refugees have been regularly visiting our Centre for New Writing, where student volunteers will help to copy-edit the writing, as well […]
Posted in Uncategorized | Leave a response
Posted by Julie Coleman in School of English Blog on February 12, 2014
The New Luciad – A Student Anthology of Creative Work – is calling for submissions for the 2013-14 publication. All students currently studying at The University of Leicester are eligible to submit work. We are happy to consider all creative writing including: plays, short stories, poetry, flash fiction and extracts from novels, as well as […]
Posted in Creative Writing | Leave a response